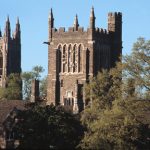 The Trump administration is proposing to repeal a Bureau of Land Management (BLM) rule aimed at ensuring hydraulic fracturing does not pollute water supplies, claiming that it triggers unjustified compliance costs and duplicates state rules.
"Upon further review of the 2015 final rule … the BLM believes that the 2015 final rule unnecessarily burdens industry with compliance costs and information requirements that are duplicative of regulatory programs of many states and some tribes," agency officials wrote. "As a result, we are proposing to rescind, in its entirety, the 2015 final rule."
The rule imposed well casing and wastewater storage requirements as well as required drillers to disclose the chemicals used in hydraulically fractured wells. Estimated to cost the oil and gas industry $32 million to $45 million a year, the rule has been the target of legal challenges since it was finalized in 2015.
It was among several Obama-era environmental rules President Donald Trump directed his administration to review and potentially rescind in a March executive order (subscription).
Research Highlights Little Studied Source of Methane Emissions
Climate change is allowing the release of methane from thawed permafrost according to aerial samplings of emissions from Canada's Mackenzie River Basin, home to known oil and gas deposits. Research published in the journal Scientific Reports shows that the melting permafrost contributes to a warming climate not just through the natural production of biogenic methane but also through emissions of fossil gas, contributing significantly to the permafrost-carbon-climate feedback.
Between 2012 and 2013, the research team led by the GFZ German Research Centre for Geosciences took aerial geochemical samples, finding 13 times more methane than would be expected from typical microbial methane emissions rates. Although geological methane hotspots cover only 1 percent of the total area of the basin, they contribute to some 17 percent of its annual methane emissions.
"This is another methane source that has not been included so much in the models," said lead author Katrin Kohnert. "If, in other regions, the permafrost becomes discontinuous, more areas will contribute geologic methane."
Trump Cabinet: New Environment Nomination Draws Criticism
President Donald Trump has nominated Samuel Clovis to serve as the U.S. Department of Agriculture's undersecretary of research, education and economics, the department's top science post. Clovis is a former college economics professor and talk radio who has challenged the scientific consensus that human activity has been the primary driver of climate change.
The Washington Post points to a 2014 interview with Iowa Public Radio, where Clovis noted that he was "extremely skeptical" about climate change and added that "a lot of the science is junk science."
E&E Daily reports that some see Clovis as committed to agricultural research. CNN and other media outlets highlighted a stipulation in the Farm Bill that "the Under Secretary shall be appointed by the President, by and with the advice and consent of the Senate, from among distinguished scientists with specialized training or significant experience in agricultural research, education, and economics,"—requirements, they say, that Clovis' nomination appears to violate.
A White House statement about Clovis' nomination lists his background as largely military, noting that "Clovis holds a B.S. in political science from the U.S. Air Force Academy, an M.B.A. from Golden Gate University and a Doctorate in public administration from the University of Alabama. He is also a graduate of both the Army and Air Force War Colleges. After graduating from the Academy, Mr. Clovis spent 25 years serving in the Air Force."
His nomination was among eight sent to the Senate Tuesday.
The Climate Post offers a rundown of the week in climate and energy news. It is produced each Thursday by Duke University's Nicholas Institute for Environmental Policy Solutions.