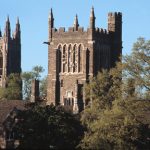 Friday, in a 52-46 vote, the Senate confirmed Scott Pruitt, Oklahoma attorney general to head the U.S. Environmental Protection Agency (EPA). Pruitt was sworn in that evening.
As Oklahoma's attorney general, Pruitt filed 14 lawsuits challenging EPA regulations, including limits on carbon emissions from fossil fuel-fired power plants. Many of the cases are pending in the courts, creating "serious conflicts of interest," said Delaware Senator Tom Carver the day before the vote. On Tuesday, Oklahoma asked the U.S. Court of Appeals for the District of Columbia Circuit to replace Pruitt in the Clean Power Plan lawsuit with the state's new attorney general.
In his first speech to EPA staff on Tuesday, Pruitt said, "I believe that we as an agency, and we as a nation, can be both pro-energy and jobs, and pro-environment. We don't have to choose between the two."
He steered clear of specifics about the Trump administration's energy policies, instead hinting at some agency reforms, saying that the agency has a responsibility to "avoid abuses that occur sometimes" in rulemaking, and he stressed the importance of following the "rule of law" and in partnering with states.
"I seek to ensure that we engender the trust of those at the state level," he said (subscription).
Those comments echoed Pruitt's first interview as EPA administrator, in which he told the Wall Street Journal that he intends to restore power to states, that environmental laws were not meant to be a "one-size-fits-all model," and that "the state departments of environmental quality have an enormous role to play" as well as suggested that the public has trust issues with the EPA's procedure for producing studies and cost-benefit analyses.
"The citizens just don't trust that EPA is honest with these numbers," he said. "Let's get real, objective data, not just do modeling. Let's vigorously publish and peer-review science. Let's do honest cost-benefit work. We need to restore the trust."
During the interview, Pruitt appeared to contradict his confirmation hearing testimony by questioning EPA's authority to regulate greenhouse gases, saying that "the courts have seriously called into question the legality" of both the Clean Power Plan and the Waters of the United States Rule, which clarifies the EPA's regulatory authority under the Clean Water Act. Both rules may be targets of future executive actions. Although the order may not cancel the Clean Power Plan outright, it would mark the first step in weakening the Obama-era climate rule.
The Supreme Court ruled in Massachusetts vs. EPA that the EPA possesses authority to regulate greenhouse gases as air pollutants under the Clean Air Act—an authority that the House Energy and Commerce Committee's panel on the environment is looking to roll back (subscription).
Senate Democrats had sought to delay Pruitt's Senate confirmation vote, saying lawmakers could afford to wait a few days to learn more about Pruitt's ties to the oil and gas industry, a reference to an Oklahoma judge's ruling, that required Pruitt to hand over nearly 3,000 e-mails related to his communications with the industry, the subject of a public records lawsuit. The Center for Media and Democracy published those e-mails yesterday, two years after Pruitt initially refused to release them. The e-mails share close ties to the oil and gas industry. AP detailed a few of the ways in which those e-mails show how Pruitt and his staff coordinated their legal strategy with oil and gas industry executives and advocacy groups funded by those profiting from fossil fuels to fight federal efforts to curb carbon emissions.
Study Examines Spill Risk of Hydraulically Fractured Wells
A new analysis led by the Nicholas Institute for Environmental Policy Solutions, which appeared Tuesday in the journal Environmental Science & Technology, concludes that making states spill data more uniform and accessible could provide stakeholders with important information on where to target efforts for locating and preventing future spills at hydraulically fractured oil and gas wells.
"… Reporting requirements differ across states, requiring considerable effort to make the data usable for analysis," said Lauren Patterson, policy associate at the Nicholas Institute and the study's lead author. "Given the rapid recent development of unconventional oil and gas development, data are scarce on both how often spills happen, where in the process they occur, and what caused them."
"The presence of a spill," she added, "does not mean an adverse impact; many spills were small or contained. The data on containment and potential impacts varied between states and over time, making it difficult to do more than report on the number of spills."
It identifies 6,648 spills reported across Colorado, New Mexico, North Dakota and Pennsylvania during a 10-year period (2005 and 2014). The work also shows that the range of requirements makes it impossible to compare states or come up with a comprehensive national picture. For example, Colorado and New Mexico require spills of more than 210 gallons to be reported to the state, whereas North Dakota calls for any spill of more than 42 gallons to be documented.
Making this state-level data more uniform could help regulators and industry reduce future spills.
"Analyses like this one are so important, to define and mitigate risk to water supplies and human health," said Kate Konschnik, co-author on the paper from Harvard Law School's Environmental Policy Initiative. "Writing state reporting rules with these factors in mind is critical, to ensure that the right data are available—and in an accessible format—for industry, states and the research community."
Singapore Commits, States Consider Carbon Tax
A proposed carbon tax by a group of Republican lawmakers—the Climate Leadership Council—hasn't made much headway with Congress since its introduction earlier this month, but others are starting to think about the concept.
State lawmakers in California are debating whether to extend the current cap-and-trade system beyond 2020, or replace it with a carbon tax—or cap and tax. Like the cap-and-trade system, this alternative strategy would place a cap on emissions that would decline each year, but it would also tax all emissions at the EPA-set social cost of carbon, or $50 per ton in 2030. And, ClimateWire reports, Washington state has proposed a $25-per-ton carbon tax to bolster the state budget. A second proposal to impose a $15-per-ton tax is also on that state's legislative agenda (subscription).
Across the pond in Southeast Asia, Singapore announced plans to implement a S$10–$20 per ton carbon tax in 2019—committing to reducing emissions 36 percent compared with 2005 levels by 2030.
"The most economically efficient and fair way to reduce greenhouse gas emissions is to set a carbon tax, so that emitters will take the necessary actions," said Singapore Finance Minister Heng Swee Keat. "Singapore is vulnerable to rises in sea level due to climate change. Together with the international community, we have to play our part to protect our living environment."
The Climate Post offers a rundown of the week in climate and energy news. It is produced each Thursday by Duke University's Nicholas Institute for Environmental Policy Solutions.