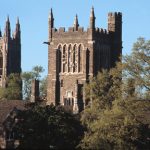 Editor's Note: In observance of the upcoming holidays, the Climate Post will not circulate the next two weeks. It will return Jan. 9, 2014. 
The Energy Information Administration (EIA) on Monday released a 20-page preview of its Annual Energy Outlook 2014, which includes projections of U.S. energy supply, demand and prices through 2040.
Although the full report won't be released until spring 2014, the preview projects a spike of 800,000 barrels a day in domestic crude oil production in 2014. By 2016, U.S. oil production will reach historical levels—close to the 9.6 million barrels a day achieved in 1970. The feat—made possible by fracking and other advanced drilling technologies—is expected to bring imported oil supplies down to 25 percent, compared with the current 37 percent, by 2016. Eventually though, the boom will level off, and production will slowly decline after 2020.
Natural gas will replace coal as the largest source of U.S. electricity. In 2040, natural gas will account for 35 percent of total electricity generation, while coal will account for 32 percent. Production of natural gas is predicted to increase 56 percent between 2012 and 2040; the U.S. will become an overall net exporter of the fuel by 2018—roughly two years earlier than the EIA projected in last year's forecast.
"EIA's updated Reference case shows that advanced technologies for crude oil and natural gas production are continuing to increase domestic supply and reshape the U.S. energy economy as well as expand the potential for U.S. natural gas exports," said EIA Administrator Adam Sieminski. "Growing domestic hydrocarbon production is also reducing our net dependence on imported oil and benefiting the U.S. economy as natural-gas-intensive industries boost their output."
Total energy-related carbon dioxide emissions in the U.S. are also predicted to remain below 2005 levels—roughly 6 billion metric tons—through 2040.
Oil to Flow from Southern Leg of Keystone Pipeline in 2014
Next month some 700,000 barrels per day are expected to begin flowing from Cushing, Okla. to Texas through the 485-mile pipeline that forms the southern leg of the Keystone XL pipeline project. Initial testing, before the Jan. 22 launch, is showing no issues with the pipeline or shippers, according to project lead TransCanada.
Construction of the southern leg required only state environmental permits and permission by the U.S. Army Corps of Engineers. The northern leg—bringing crude oil from the Alberta tar sands to the Gulf Coast—has been more controversial. It awaits presidential approval on a trans-border permit.
Even so, TransCanada announced it has reached an agreement with 100 percent of landowners in five of the six states through which the 1,700-mile northern leg will pass. The remaining holdouts are in Nebraska, where the pipeline's route was reworked to avoid crossing the Sand Hills aquifer.
U.S. Military to Utilize More Biofuel
On the heels of a proposal by the U.S. Environmental Protection Agency to lower the country's 2014 biofuel mandate, the U.S. military announced plans to make biofuel blends part of its regular "operational fuel purchase" through a collaboration of the Navy and the U.S. Department of Agriculture.
"The Navy's intensifying efforts to use advanced, homegrown fuels to power our military benefits both America's national security and our rural communities," said Agriculture Secretary Tom Vilsack. "Not only will production of these fuels create jobs in rural America, they're cost effective for our military, which is the biggest consumer of petroleum in the nation."
Sudden fuel price spikes—responsible for as much as $5 billion in unbudgeted fuel increases—were cited as one reason for the program, which will begin in 2014. Deliveries are expected in mid-2015.
The Climate Post offers a rundown of the week in climate and energy news. It is produced each Thursday by Duke University's Nicholas Institute for Environmental Policy Solutions.