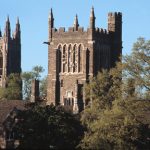 On Tuesday the Trump administration released its proposed fiscal 2018 budget, which detailed deep cuts to energy and environmental programs—cuts telegraphed by the White House's budget outline in March. The reductions at the U.S. Environmental Protection Agency (EPA) and the Energy and Interior departments were defended by Office of Management and Budget Director Mick Mulvaney as necessary to boost Pentagon accounts and leave Social Security untouched at hearings with the House and Senate Budget committees yesterday and today, respectively.
In broad strokes, the budget calls for a 31 percent cut for the EPA, an 11 percent cut for the Interior Department, and an almost 6 percent cut for the Energy Department.
The EPA cuts, outlined in budget documents obtained on Monday by the National Association of Clean Air Agencies, include zeroing out of some programs and significantly reduced funding for research into climate change. Some of the EPA cuts would
Reduce science and technology funding by nearly 40 percent to $450 million.
Cut grants to states for their own air and other environmental protections from $3.6 billion to $2.9 billion.
Remove all $19 million in aid for Alaskan native villages under threat from warming temperatures and rising sea levels.
Scrap the $8 million used to fund the greenhouse gas reporting program, which lists carbon emissions from industrial facilities.
"During the previous administration the pendulum went too far to one side where we were spending too much of your money on climate change and not very efficiently. We don't get rid of it here. Do we target it? Sure. Do a lot of the EPA reductions aim at reducing the focus on climate science? Yes. Does it mean we are anti-science? Absolutely not," Mulvaney said on Tuesday.
At the Energy Department, the Trump administration would slash funding for clean energy programs, power grid operations and next-generation energy technologies, reversing years of collaboration with the private sector and academia to advance clean energy transmission and reliability, smart grid research and development, and energy storage (subscription). Some of the Energy Department cuts would
Halve the budget of the Office of Energy Efficiency & Renewable Energy, which oversees efficiency standards for buildings and appliances, supports research in clean energy technologies, and provides the majority of funding for the National Renewable Energy Laboratory. Weatherization and state energy subprograms are targeted for elimination.
Gut cutting-edge technology, leaving just $20 million to close out the Advanced Research Projects Agency-Energy and cutting fossil research and development funding by more than half—funding that supports research on carbon capture and sequestration and the National Energy Technology Laboratory.
Decrease funding for the Office of Nuclear Energy by about a third.
Decrease funding for the Office of Science, which oversees the majority of the national energy labs, from $5.3 billion to $4.5 billion.
At the Interior Department, the Trump administration would significantly reduce new federal land acquisitions and revenue-sharing partnerships with states, but pursue new oil and drilling opportunities in the Arctic National Wildlife Refuge starting in 2022. One of the Interior Department cuts would repeal payments to counties that produce geothermal energy as an alternative heat and energy source.
The president's proposed budget is likely to face considerable pushback from Congress. "Almost every president's budget proposal that I know of is basically dead on arrival," Senator John Cornyn told CNN just hours before the budget release.
Court Suspends Litigation on Methane Leaks Rule
Last week, the U.S. Court of Appeals for the District of Columbia Circuit for the foreseeable future paused litigation over the Obama administration's curbs on methane—a short-lived greenhouse gas that is more potent than carbon dioxide—for new oil and gas operations. The court granted the Trump administration's request to hold the litigation in abeyance (subscription) in the wake of a March "energy independence" executive order, which required the U.S. Environmental Protection Agency to review the new source methane standards, along with other Obama administration actions to address climate change.
The ruling came a week after the U.S. Senate rejected a resolution to repeal a 2016 Bureau of Land Management methane rule, which limits venting, flaring, and equipment leaks at more than 100,000 oil and gas wells on public and tribal lands across the West.
In light of the Senate's failure to kill that rule, the American Petroleum Institute (API) last week asked Interior Secretary Ryan Zinke to postpone compliance with it (subscription). In a letter to Zinke, API urged that compliance dates for the methane and waste prevention rule be pushed off for two years. Industry and states are challenging the rule in court, and the Trump administration has promised to review it (subscription).
Study: Sea-level Rise Not Just Under Way—It's Accelerating
The pace of sea level rise has nearly tripled since 1990, due largely to an acceleration in the melting of ice sheets in Greenland and Antarctica, according to a new study, which detected a larger rate of increase than previous studies by taking a new approach to handling of pre-satellite data. Overall, the new reconstruction of sea-level rise is similar to that of other researchers except for the reconstruction during the early 1900s, when it shows ocean levels rising at a slower pace. Consequently, it shows a faster acceleration of sea-level rise over recent decades.
The study in the Proceedings of the National Academy of Sciences concludes that before 1990, oceans were rising at about 1.1 millimeters per year, or just 0.43 inches per decade. But from 1993 through 2012, it finds that they rose at 3.1 millimeters per year, or 1.22 inches per decade.
Last week, a group of scientists, including three working for the U.S. Geological Survey (USGS), published a paper that highlighted the link between sea-level rise and global climate change, arguing that studies may have underestimated coastal flooding risks. The Washington Post reported that the Department of Interior, which houses the USGS, angered some of the authors by removing this line from the news release on the study: "Global climate change drives sea-level rise, increasing the frequency of coastal flooding." According to co-author Chip Fletcher of the University of Hawaii, the deletion didn't make the release wrong—but it did make it incomplete. "It did not cause any direct inaccuracy," said Fletcher, "but it did eliminate an important connection to be made by the reader—that global warming is causing sea-level rise."