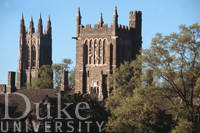 A leaked World Bank document, due to be presented at the G20 meeting in November, proposes that rich countries eliminate their fossil fuel subsidies and instead contribute the money to climate aid for poor countries to help with green energy and adaptation measures. The paper also said donor countries are unlikely to come up with the money they had pledged to give during 2011 and 2012.
Just five years ago, climate change adaptation was a taboo subject among many environmentalists—as a feature in Earth Island Journal recounts—but things have changed a lot in recent years. Now the Global Adaptation Institute has released a new ranking of how prepared countries are, weighing the likely impacts of climate change in a country against its ability to adapt.
In general, wealthier countries came out on top, with Europe, North America and Australia occupying most of the top 20 spots, and at the bottom were many of the poorest countries that receive the bulk of the world's development and aid money. Overall, the countries to be hardest hit are also the least able to adapt.
For new adaptation spending, there is a "sweet spot in the middle" for getting the most bang for the buck, investing in countries that are not very wealthy, but also don't get international aid, said Ian Noble, chief scientist at the Global Adaptation Institute's council of scientific advisers.
Some countries are already receiving aid for climate change adaptation and emission cuts—but donor countries are not being transparent about their contributions, said a new report from the International Institute for Environment and Development. Norway ranked the highest in transparency, whereas the U.S. was in the middle of the pack, and New Zealand got the lowest score. Of major concern is that donors may be redirecting funds from other development efforts, rather than giving additional aid for climate efforts.
In response to such concerns, the World Bank has launched an Open Data Initiative to allow easier access to more information.
Earlier this month, U.N. Secretary-General Ban Ki-moon also called for transparency on the part of climate aid recipients—in particular, small island nations.
Grim Energy Forecast
The U.S. Energy Information Administration (EIA) released what may be its final International Energy Outlook, a report it has published annually, but that was canceled after the EIA's budget was slashed 14 percent this year.
Some of its highlights include the projection in its reference scenario that global energy use will rise about 50 percent over the coming quarter-century, with half the increase coming from China and India.
The reference scenario also projects renewables (including hydroelectricity) will be the fastest-growing energy source, growing close to 3 percent a year and more than doubling in production over 25 years. But natural gas, coal, and oil all register significant increases as well in this scenario, and the world's fossil fuel mix shifts increasingly toward coal.
As Time's Bryan Walsh comments on the EIA's scenario, "If you care about climate change, that's a pretty grim forecast."
In the near term, debt crises around the world may slow the growth of economies and energy use—including in India and China—said Harold Gruenspecht, acting administrator of the EIA.
China's Environmental Movement
As a reminder that not every aspect of cleantech is necessarily clean, in China hundreds of protesters camped outside a solar panel factory they accused of polluting a river. After protesters broke into the facility and destroyed offices and overturned cars, the factory closed. Following the protests, the company, JinkoSolar, did pledge to clean up its operations.
Last month, a mass demonstration about a chemical plant in northeast China led the government to close it and promise to relocate it. An increase in such protests in recent years, said an Agence France-Presse article, marks a rising environmental awareness in China.
Sensor Genius
The Macarthur Foundation announced this year's batch of "Genius awards." The youngest winner was 29-year-old Shwetak Patel, an assistant professor in computer science at the University of Washington. He won for work on sensor systems that can allow people to track, among other things, energy and water use from individual appliances. He invented a device that plugs into a socket and, by measuring noise in a house's circuits, figures out when a fridge is running or a TV is on, and, over time, tracks the consumption from each product.
The Climate Post offers a rundown of the week in climate and energy news. It is produced each Thursday by Duke University's Nicholas Institute for Environmental Policy Solutions.