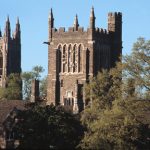 The Trump administration announced Monday that it will begin imposing a 30 percent tariff on solar cells and modules imported into the United States. The tariff will decline annually over a four-year period—reaching 15 percent in year four—and the first 2.5 gigawatts of imported solar cells will be exempt from the safeguard tariff in each of those four years.
The U.S. has the world's fourth-largest solar capacity after China, Japan and Germany. The Office of the U.S. Trade Representative (USTR) said the tariff, which is opposed by most of the renewable energy industry, is necessary to prevent unfair practices by overseas manufacturers, mainly in Asia.
"From 2012 to 2016, the volume of solar generation capacity installed annually in the United States more than tripled, spurred on by artificially low-priced solar cells and modules from China," the USTR said in a fact sheet announcing the Trump administration's decision. "China's industrial planning has included a focus on increasing Chinese capacity and production of solar cells and modules, using state incentives, subsidies, and tariffs to dominate the global supply chain."
The tariff comes in response to petitions from two American manufacturers who complained for years that rising imports were eating into their sales. The International Trade Commission (ITC), in September, voted in favor of imposing a tariff. Monday's announcement is similar to one recommended by the ITC late last year.
More than 80 percent of U.S. solar installations use imported panels, many of which come from China. However, China is not the only country that could be affected by the decision. Countries like South Korea now account for many of U.S. solar imports, which means they could face job losses and other hardships as a result of the tariffs.
Although imposing tariffs could create as many as 6,400 solar manufacturing positions, overall industry job losses could exceed those gains, an independent analysis by Bloomberg New Energy Finance performed for Utility Dive found. The Solar Energy Industries Association said 23,000 jobs would be lost in 2018, noting that most solar manufacturing in the U.S. involves making parts for cheaper imported panels.
Homeowner installation costs are expected to go up about 4 percent and utility-scale installation costs could go up about 10 percent, according to ClearView Energy Partners.
Before the tariff announcement, the U.S. Energy Information Administration estimated that total U.S. small-scale solar capacity was 16 gigawatts (GW) at the end of 2017 and projected it to grow to 19 GW by the end of 2018. It estimated that U.S. large-scale solar capacity totaled 27 GW at the end of 2017 and projected it to rise to 30 GW by the end of 2018.
Studies Examine Continuing Warming Trend
According to an analysis released last week by the National Aeronautics and Space Administration (NASA), 2017 was the second warmest year in 123 years of record-keeping. Using a different methodology, the National Oceanic and Atmospheric Administration (NOAA) had earlier put 2017 as the third warmest year. In either case, it was the 21st consecutive year in which the annual average temperature exceeded the 20th century average of 13.9 degrees Celsius (57 degrees Fahrenheit) and the third consecutive year that every state across the contiguous U.S. and Alaska experienced above-average annual temperatures. Notably, it was also the warmest year on record without the warming influence of El Niño, which contributed to the heat of the warmest year, 2016.
Gavin Schmidt, director of NASA's Goddard Institute for Space Studies, said there's little doubt about the source of the multi-decadal warming.
"Basically all of the warming in the last 60 years is attributable to human activities, and carbon dioxide emissions are the No. 1 component of that," Schmidt said.
According to NOAA's annual global climate report, worldwide, temperatures in 2017 were 0.8 degrees Celsius (1.5 degrees Fahrenheit) above the 20th century average, and ocean temperatures experienced their third-warmest year on record.
In Poll, Mayors Acknowledge Threat of Climate Change

Two-thirds of mayors said that cities should take action on climate change, even if doing so requires financial costs, according to an annual poll by Boston University.
"As the widening wealth gap, rising cost of housing and other economic challenges dominate the discourse in Washington, D.C. and across the country, the 2017 Menino Survey of Mayors provides invaluable insights into some of the most complex issues facing our nation's mayors," said Bob Annibale, Global Director of Citi Community Development and Inclusive Finance. "This year's survey confirms yet again that our nation's mayors are leading the way—prioritizing issues within and beyond their municipal borders, such as affordable housing and climate change, with innovative approaches that affect positive change for their constituents."
Those polled cited a range of top climate and sustainability issues, including reducing the number of vehicles on the road (36 percent), upgrading city buildings and vehicles (31 percent), and sourcing greener energy (27 percent). Increasing residential density and updating building codes were also considered integral parts of any serious effort to address climate change, but when it came to the private sector, respondents pushed back on the need to institute new costly regulations.
The Climate Post offers a rundown of the week in climate and energy news. It is produced each Thursday by Duke University's Nicholas Institute for Environmental Policy Solutions.