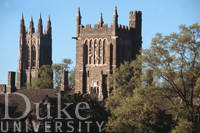 First Things First: Senators John Kerry and Joe Lieberman last week unveiled their draft energy and climate legislation, called the American Power Act, in a Senate committee room overstuffed with lobbyists, policy wonks, journalists and other observers. The bill's authors must steer it through the "usual" complexity intrinsic to the climate debates, and now too through the political storms over immigration reform and the Deepwater Horizon oil spill in the Gulf of Mexico. Economic modeling is expected to take another few weeks at executive agencies, although first impressions have emerged in the media and on the Web, including the Pew Center on Global Climate Change, Time, Peterson Institute for International Economics, Natural Resources Defense Council, Covington & Burling, and the Center for American Progress. In the meantime, Kerry held a mini-launch event in Washington with T. Boone Pickens, the oil-and-gas financier turned energy policy activist.
Within the next three weeks senators are expected to vote on a measure that would nullify the Environmental Protection Agency's 2009 finding that greenhouse gases are pollutants under the Clean Air Act. Sen. Lisa Murkowski's resolution probably will not pass, but she and colleagues are eager to voice disapproval of the White House's energy policy, particularly as Senate Majority Leader Harry Reid decides how to proceed on the issue.
A new Pew Research Center poll has found that just 32 percent of Americans agree it is "very important" for Congress to act on climate change, compared with 81 percent on the economy and jobs, and 67 percent on U.S. energy needs.
To Cap or Not to Cap: The Deepwater Horizon blowout continues to absorb time and attention from many people in the energy and climate space. The prospect of major legislation typically prompts a suite of committee hearings on Capitol Hill. The last two weeks, hearings about the Gulf have dominated the schedule. President Barack Obama won the news cycle for a day last week by calling the testimony of BP, Transocean, and Halliburton executives a "ridiculous spectacle." Democrats would like to raise the cap on oil spill liability damages, from $75 million to $10 billion, or, as Reid prefers, no limit at all. Republicans have opposed such measures.
BP has siphoned up to 5,000 gallons a day from the broken pipe, and in the next few days should be ready to try to halt the gusher by jamming it. The EPA slapped BP for deploying toxic dispersants over the oil slick at the surface, and on Wednesday asked the company to provide a list of alternatives–and to start using one within three days.
A live shot of oil streaming from the sea floor is now available here, after a request from Rep. Ed Markey (D-Mass.), chairman of the Select Committee on Energy Independence and Global Warming.
Gusher from Climate Scientists: Markey's committee held a hearing on science and climate politics today, which comes after  increased public activity in the scientific community. They're aiming at critics who are unduly skeptical or dismiss the physical evidence of manmade climate change.
The National Research Council weighed in this week with three reports on climate science, mitigating against change, and adapting to impacts. In Limiting the Magnitude of Future Climate Change, a panel led by Robert Fri of Resources for the Future argues for atypically strong policy measures. The researchers recommend that the U.S. abide by a strict carbon "budget," to last from 2012 to 2050, a period when greenhouse gas emissions should drop between 80 and 50 percent below 1990 levels. The panel calls the recommendation "a significant departure from business as usual," and bases conclusions in part on Stanford University's Energy Modeling Forum. The implementation advice is pretty standard, even if the voice isn't. The National Academy is saying here in no uncertain terms: "Adopt an economy-wide carbon pricing system."
The reports came out a day after the price of a carbon dioxide emission permit on the Chicago Climate Futures Exchange fell 2.4 percent, to $2.05, on doubts that climate legislation will pass this year.
In Line With Predictions: Howard Kurtz, media critic of the Washington Post, recently brought national attention to how the national media missed the disastrous recent flooding in Nashville. But in doing so, he omitted the topic of global warming. Such floods are in line with climate change predictions. Kurtz quotes Mark Silverman, editor of the Tennessean: "In journalism, [Silverman] says, 'everyone wants to have a villain. But there are no villains yet, except for Mother Nature.'" And, increasingly likely, except for unchecked industrial emissions and deforestation.
The National Oceanic and Atmospheric Administration reported that last month was the warmest April on record, and the 34th consecutive April above the 20th century average. The 2010 January to April average was hotter than any similar period in the record.
Defining Moment Seeks Definition: This week the New York Times' Tom Friedman stands out amid the cacophony of articles evaluating the Obama administration's response to the Deepwater Horizon disaster, mostly for putting forth this provocative argument: "No, the gulf oil spill is not Obama's Katrina. It's his 9/11 — and it is disappointing to see him making the same mistake George W. Bush made with his 9/11." (If nothing else, the comparison is shocking to people whose primary association with 9/11 is mass murder.) Friedman writes that he's disappointed with Obama for squandering momentum after a major event lays bare the dangerous core of our energy system. He laments that the president has offered no vision paramount to the problem, and has hidden his bullpen of science and policy advisors — Energy Secretary Steven Chu, EPA Administrator Lisa Jackson, chief science adviser John Holdren: "I know endangered species that are seen by the public more often than them."
Eric Roston is Senior Associate at the Nicholas Institute and author of The Carbon Age: How Life's Core Element Has Become Civilization's Greatest Threat. Prologue available at Grist. Chapter about Ginkgo biloba and climate change available at Conservation.