First Things First: The White House, senators, businesses, environmental NGOs, lobbying groups, and the international community conspired this week to shred any discernible central narrative in the climate story. While this situation might be easily recognized as a normal state of affairs–coming after the singular focus on Copenhagen, and then the singular focus on the holiday break–the diversity and scale of disagreements over how to respond to climate risk are striking. (Caveat: News media are biased toward reporting conflict.)
China, India, Brazil, and South Africa (the BASIC bloc) plan to meet in New Delhi this month, ahead of the Jan. 31 deadline to submit their "mitigating actions" to the U.N. climate change secretariat. The Obama administration and key senators reiterated their support for comprehensive legislation to set a market price for industrial dumping of carbon dioxide emissions. The Environmental Protection Agency found itself the target of criticism from the American Farm Bureau Federation over its new carbon-dioxide regulations. North Dakota is threatening to sue Minnesota over the latter's new climate policy.
Looking forward to Copenhagen was more fun than looking back is. And looking forward to Cancun (!) isn't necessarily something everyone is looking forward to. Oh, how to make sense of it all?
"Strategy" Session: Good questions came in after last week's ruminations, none more fundamental than this: What does "climate strategy" mean after Copenhagen? Let's take a look.
Abroad: Judging by the proliferation of tactical and other variety disputes this week, it's clear that there is no dominant strategy at the moment. The UNFCC process had the veneer of dominance, but behind that it seems like it's just every carbon-polluting entity for itself. What we're looking at now is something of a reversion to (or progression toward!) the marketplace of ideas, where plans to address climate change will compete for attention from the politicians and policymakers who decide on courses of action.
Say what you want about the Copenhagen Accord hammered out by the BASIC countries and the U.S.: It's organic and lays bare observations whispered about for some time. Robert Stavins of Harvard's Belfer Center for Science and International Affairs writes, "The two weeks of COP-15 illustrated four specific problems, most of which were apparent long before the Copenhagen meetings."
A snub to the European Union, the Accord was produced by a small group of nations self-selecting, on the spot, based on geopolitics and economic scale and perceived vulnerability. Perhaps this is a signal that the new strategy is "anyone who can work together should work together." Perhaps this is a signal that China has enough influence to almost unilaterally dictate the terms of international agreement. The confusion is epitomized by U.S. deputy special envoy Jonathan Pershing and U.K. Energy and Climate Change Secretary Ed Miliband:
Pershing: "It is impossible to imagine a global agreement in place that doesn't essentially have a global buy-in. There aren't other institutions beside the UN that have that… We are going to have a very, very difficult time moving forward and it will be a combination of small and larger processes."

Miliband: "I am confident we can get an agreement as we have made a lot of progress over the last year… We are trying to get consensus from 192 countries from very different places to be part of an agreement. That is tough and that's what Copenhagen showed."
At Home: ­­ This week's Senate intrigue concerned whether legislators might scoop the cap-and-trade system out of climate legislation and run with a scaled-down energy bill.  Conflict-monger Politico glazes over the dispute and the Wall Street Journal's Environmental Capital blog concludes its "Scrap-and-Trade" post by saying that "[t]here's reason to think a clean-energy future could still be in the offing even if Congress does take the path of least resistance and scraps plans for cap-and-trade this year."
The WSJ article looks at the Senate, but just down the street the EPA advances its plans to regulate carbon dioxide and other heat-trapping gases. The farm lobby's vocal opposition was met by the U.S. Chamber of Commerce, which is threatening a lawsuit in language less incendiary than its call for climate science hearings last August. States are asking for more time and small businesses are opposing the policy. Sen. Lisa Murkowski (R-Alaska). put off introduction of an amendment that would nix the EPA's regulation of carbon dioxide under the Clean Air Act. The move came after the Washington Post reported that two lobbyists "helped craft" the measure.
Conventional wisdom holds that failure in the U.N. arena and potential failure on Capitol Hill will push market-based program out to the states. But if cash-strapped California is any indication, a cold economy can cool interest in climate policy. The LA Times reports a decline in public interest in air pollution and related issues. Republican gubernatorial candidate Meg Whitman has suggested the state hold off on implementing its new rules on the emission of heat-trapping gases. So much for carbon-credit auctions on eBay…
The first big legal skirmish over a climate law could come between North Dakota and Minnesota. The latter has put in place regulations that could raise the cost of electricity in that state–even electrons transmitted from neighboring North Dakota. N.D. Attorney General Wayne Stenehjem threatened in late December to file a lawsuit, probably over the U.S. Constitution's commerce clause. [Nicholas Institute Director Tim Profeta has written about the issues involved in the Environmental Law Reporter. Pdf here.]
Mailbag (Send Your Questions Here!): Another reader asked last week, Can the USCAP model apply to the global climate framework? How do boundary-spanning entities like leading NGOs, global business, and religious communities engage in a meaningful, constructive way?
Respondents essentially answered the question with another question:  How has USCAP's position emerged and evolved in the domestic debate? The US Climate Action Partnership is the group of more than two dozen companies and several environmental NGOs. A year ago USCAP released an influential blueprint for climate legislation, which was largely adopted by Energy and Commerce Chairman Henry Waxman (D-Calif.) in what became the House climate bill. However, as debate over legislative details has become higher-pitched, there's no public indication that USCAP ever re-reached its initial escape velocity.
A USCAP-like group focused on an international climate agreement would likely experience similar pressures. The big ideas are hard, but easier than the fine print. Another issue appears to be the structure of the UNFCC events itself, which makes it difficult or impossible for corporations to register and take part. The Major Economies Forum may be a more receptive place for businesses who want to register their voices.
The Haitian Earthquake: There's no direct tie-in to this week's tragedy, except this: The climate debates are largely driven by our drives for lasting security and prosperity, and the avoidance of human suffering.
Duke University President Richard H. Brodhead addressed students, faculty, and staff in a public letter, and directed attention to relief efforts posted here and here.
Eric Roston is Senior Associate at the Nicholas Institute and author of The Carbon Age: How Life's Core Element Has Become Civilization's Greatest Threat. Prologue available at Grist.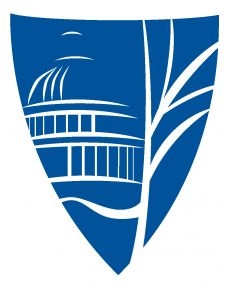 First Things First: The journal Nature has published a study that attempts to find numerical "planetary boundaries" for global change, an effort that the authors believe will help policymakers better understand humanity's impact on the planet and its life. A team of Earth scientists, led by the Stockholm Resilience Center, has identified and defined nine natural systems, and sifting through mountains of data and studies, assigned tentative thresholds beyond which environmental stress might cause them to fail. We have already tripped three such systems–climate change, extinction rate, and the nitrogen cycle, they contend. The study is likely to infuriate scientists who think assigning single numbers to such complex systems is absurd; confuse nonprofessionals trying to parse the value of boundaries so laden with caveats and lacunae in knowledge; and succeed in focusing the global conversation on the best available metrics for the speed at which civilization is swallowing the Earth.
NY Midtown Traffic Linked to Climate Change: The ultimate audience for whom the Nature study was conducted met in New York City two days before its publication. President Barack Obama addressed Tuesday's day-long U.N. climate change summit. He noted the urgency of the issue and his administration's role in turning around the U.S.'s policy. He outlined investment in renewable electricity and fuel economy and proposed a global phase-out of oil subsidies. But he couldn't give the audience what it wanted: a U.S. climate policy to back up the president's international goals.
U.N. Secretary-General Ban Ki-moon hosted the event, a political pick-me-up on what has otherwise been a muddy road to the December COP-15 talks in Copenhagen. The parade of world leaders past the podium set off the inevitable question of who is leading the global climate debate. Noble speeches and goals were largely deflated by vague language. Chinese President Hu Jintao vowed the world's largest carbon dioxide emitter would cut down by a "notable" amount, without assigning a numerical target. India sent its environment minister, Jairam Ramesh, who talked up domestic legislation likely to appear in November that could set voluntary targets for fuel efficiency in 2011, building codes in 2012, and carbon capture and storage by 2020. The Wall Street Journal's Environmental Capital blog asks, Has China suddenly become the "good guy" on climate?
All the activity may indicate that a new kind of global deal is emerging, in which individual nations design their own goals and programs, in what adds up to a more federalized system. More theoretically, if global emissions were limited to an amount thought to keep the Earth below 2 degrees Celsius of warming by 2050, and the access to these emissions were assigned out based on population, the U.S. would run out in six years and have to stop polluting.
A new series in ClimateWire will provide an in-depth look at development and climate issues inside China. The first piece cites U.S. climate envoy Todd Stern's observation that parts of China resemble the developed world, even if most of the country is developing. Writer Lisa Friedman nails a central frustration with the status quo international climate regime: "Stern's problem is that the current global climate change regime doesn't allow for this kind of nuance."
List of Lists to Grow: The Stockholm Resilience Institute is only the most rigorous attempt to list issues as a way for people to understand them better. U.K. Prime Minister Gordon Browne turns in a New York Times op-ed enumerating five global issues that need attention over the next six months–the most consequential for global cooperation since 1945. Climate change tops the list. Sheila Olmstead and Robert Stavins, of Yale and Harvard respectively, identify three essential pillars of an international agreement: inclusion of key rich and poor nations; allowing enough time for emissions reductions; Tribune Newspapers points out nine potential stumbling blocks to a global treaty. Half of the top 10 most environmentally responsible companies are in information technology, according to a Newsweek study of the green 500.
Capitol Ideas: Conflict in the Senate made Washington a climate center this week, even as the war in Afghanistan distracted people from kicking back and reading Sen. Max Baucus' centrist health-care legislation. Sen. Lisa Murkowski (R-Alaska), ranking member of the Energy Committee, threatened to introduce legislation that would delay enactment of the EPA's new greenhouse gas regulations emissions, as they would affect stationary sources, such as power plants or manufacturing facilities. Though the situation is now resolved, it occupied senators on both sides of the aisle for several days.
Activity on climate activity proceeds in the Environment and Public Works Committee, where Sen. Barbara Boxer (D-Calif.), committee chairwoman, and Sen. John Kerry (D-Mass.) will introduce a bill next week. It is based on the legislation that passed the House of Representatives in June. Sen. Maria Cantwell (D-Wash.) is expected to introduce a stripped-down, 33-page "cap-and-refund" bill that would sell emissions credits at auction to energy companies. Seventy-five percent of the funds would return to consumers. The balance would go toward investment in new energy technology and other climate-related matters.
No (Science) News Is Good News: Upbeat climate-related stories abound, as venture capitalists plow funds into shiny and clean energy technologies and city managers find better ways of living. It is difficult to travel long in this space without acknowledging that dangerous climate change would be a bummer. Precise satellite measurements show that ice melt on Greenland and in Antarctica is accelerating. The Western U.S. may have a hard time planning for change, when officials don't recognize scientific observations. Overall, the science can be characterized as, if not worrisome, then hard.
Naming Names: One upside to a failure at Copenhagen has gone unremarked upon, until the following conversation with Mrs. Climate Post occurred en route to work earlier this week:
MCP: "So wait… if they strike a deal in Copenhagen, then we'll have to call it the Copenhagen Protocol, like the Kyoto Protocol?"
CP: "That's pretty much the idea, yeah."
MCP: "It's kind of a mouthful."
CP: "Next year is Mexico City."
MCP: "Still a lot of syllables."
CP: Maybe they can go back to Milan. The Milan Protocol."
MCP: "That's nice. I like that."
CP: "Or Perm…"
Eric Roston is Senior Associate at the Nicholas Institute and author of The Carbon Age: How Life's Core Element Has Become Civilization's Greatest Threat. Prologue available at Grist.