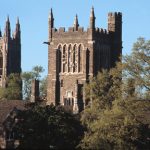 The U.S. Department of the Interior unveiled the first draft rules for offshore oil and gas exploration in the Arctic. The rules would require energy companies to clear a number of safety hurdles before being approved for drilling.
"The Arctic has substantial oil and gas potential, and the U.S. has a longstanding interest in the orderly development of these resources, which includes establishing high standards for the protection of this critical ecosystem, the surrounding communities, and the subsistence needs and cultural traditions of Alaska Natives," said Secretary of the Interior Sally Jewell. She noted that the proposed regulations "are designed to ensure that offshore exploratory activities will continue to be subject to the highest safety standards."
The regulations, which were crafted with a nod to previous experiences in the Arctic's first drilling season when a Royal Dutch Shell oil rig ran aground in 2012, are open for public comment now, but they are not expected to be finalized before this summer's drilling season. If approved, they would—among other things—require energy companies to submit safety plans and have a separate backup rig nearby to quickly drill a relief well to handle any blowout.
Oceans Warming and Seas Rising Faster Than Predicted
Obscured by news that 2014 had the hottest global air temperatures on record was new data from the National Oceanic and Atmospheric Administration (NOAA) about ocean warming. As climate expert John Abraham wrote in the Guardian, "The oceans are warming so fast, they keep breaking scientists' charts." Literally. The 2014 heat spike was so pronounced that scientists had to re-scale the chart NOAA uses to track ocean temperatures.
Oceans absorb more than 90 percent of global warming heat, and in recent years they have seen an acceleration in warming. Ocean acidification is a direct result of this absorption of carbon dioxide. A new study in Nature Climate Change, co-authored by Duke University researchers, offers the first nationwide look at the vulnerability of our country's $1 billion shellfish industry to the problem of more acidic oceans.
"We find that nearly two-thirds of the country will be hit hard, but by different sources of ocean acidification," said Linwood Pendleton, co-author and senior scholar at Duke's Nicholas Institute for Environmental Policy Solutions. "Some areas are most impacted by CO2 driven ocean acidification, some by upwellings, and some by increased acidification caused by freshwater run-off. Previously, our focus was on the Pacific Northwest, but this study shows that the Gulf of Mexico, the Chesapeake Bay, and New England also will be impacted."
According to a separate study in Science and another co-authored by researchers at the University of California–Irvine, NASA's Jet Propulsion Laboratories, and three other institutions, warmer ocean waters are also the culprit in accelerated thawing of a West Antarctica ice sheet.
Rising ocean temperatures are one of the factors contributing to a rate of sea-level rise that according to a new study in Nature is much faster than scientists had predicted. "The acceleration into the last two decades is far worse than previously thought," said study coauthor Carling Hay. "This new acceleration is about 25 percent higher than previous estimates."
How do we know? The Nature study relied on a new and improved way of measuring sea-level rise.
"What we have done, which is a bit different from past studies, is use physical models and statistical models to try to look for underlying patterns in the messy tide gauge data observations," said Hay. "Each of the different contributions actually produces a unique pattern, or fingerprint, of sea-level change. And what we try to do is model these underlying patterns and then use our statistical approach to look for the patterns in the tide gauge observations. That allows us to infer global information from the very limited records."
If the new method holds up to further scrutiny, scientists could be more confident about their understanding of the precise causes of sea-level rise—and in their ability to project future increases in it.
Obama Vetoes Keystone XL
President Barack Obama left the long-debated Keystone XL Pipeline project in limbo this week after vetoing a bill to approve construction of the oil pipeline.
Of the bill for the pipeline, slated to transport oil from Canada to the U.S. Gulf Coast, Obama wrote that "the United States Congress attempts to circumvent longstanding and proven processes for determining whether or not building and operating a cross-border pipeline serves the national interest … And because this act of Congress conflicts with established executive branch procedures and cuts short thorough consideration of issues that could bear on our national interest—including our security, safety, and environment—it has earned my veto."
We haven't heard the last of this controversy. Obama retains the right to make a final decision on the pipeline on his own timeline, the Washington Post reports, after the executive process (review at the State Department) runs its course. The Senate will vote no later than March 3 to override the veto, according Senate Majority Leader Mitch McConnell.
The Climate Post offers a rundown of the week in climate and energy news. It is produced each Thursday by Duke University's Nicholas Institute for Environmental Policy Solutions.