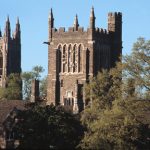 Editor's Note: In observance of the Thanksgiving holiday, The Climate Post will not circulate next week. It will return on December 4.
The International Energy Agency (IEA) has released its World Energy Outlook (WEO) 2014 report, which for the first time provides energy trend projections through the year 2040. Among the key challenges in the next two and a half decades is, a 37 percent rise in global energy demand, driven mainly by emerging markets in Asia, Africa, the Middle East and Latin America. Asia will account for 60 percent of global growth in demand, and by early 2030s, China may surpass the U.S. as the world's largest oil consumer.
"The short-term picture of a well-supplied oil market should not disguise the challenges that lie ahead as reliance grows on a relatively small number of producers," according to the WEO report.
The IEA projects that global oil consumption will rise from 90 million barrels a day in 2013 to 104 million barrels a day in 2040, requiring a $900 billion investment in oil and gas development by the 2030s.
Overall use of coal is projected to decrease slowly in demand, while use of renewable energy from wind, solar and hydropower will grow. The IEA anticipates renewables will saturate one-third of global energy demand by 2040.
CO2 emissions are expected to grow by one-fifth by 2040, which puts the world's temperature well on track to rise to 3.6 degrees Celsius by the end of this century, increasing the risk of droughts, rising sea levels, damaging storms and mudslides.
According to IEA projections, limiting global temperature rise to 2 degrees Celsius deemed by U.N. as the level necessary to avoid dangerous changes would require the world to ramp up low-carbon energy investments by four times their current levels—bringing annual global investment up to approximately $1 trillion.
On the domestic front, a majority of Americans support stricter regulations on carbon emissions, according to a new poll by Yale's Project on Climate Communication. Further, two thirds of those polled (1,275 adults) support limits on carbon dioxide emissions even after being told such measures would raise power prices.
U.S. Pledges $3 Billion to UN's Green Climate Fund
On the heels of its climate deal with China, the U.S. announced its intent to contribute $3 billion to the United Nation's Green Climate Fund, which was established in 2013 to provide support to developing countries in reducing greenhouse gas emissions. The "game-changing pledge," made by President Obama on the eve of the G-20 Summit in Brisbane, Australia, last week, makes the U.S. the fund's largest contributor. The Obama administration has not specified whether its pledge will come from existing sources of funding or new appropriations from Congress—a strategy that could face stiff resistance from Republican lawmakers.
"The contribution by the U.S. will have a direct impact on mobilizing contributions from the other large economies," said Hela Cheikhrouhou, executive director of the Green Climate Fund. "The other large economies—Japan, the U.K.—have been watching to see what the U.S. will do."
It did not take long for Japan to follow suit with a $1.5 billion pledge to the fund. To date, the U.N. has received pledges from 13 countries totaling $7.5 billion—three-quarters of its $10 billion goal. Rich countries meet in Berlin to further discuss the 2014 goal where pledges reached $9.3 billion.
Panel Approves Rules for Unconventional Oil and Gas
After several years of heated debate, the North Carolina Mining and Energy Commission approved a detailed list of regulations to guide companies interested in securing unconventional oil and gas permits in the state. The rules were unanimously approved by commission members after review of approximately 217,000 public comments by 30,000 groups and individuals.
One of the rules revised by the commission in light of those comments calls for inclusion of leak detection systems and continuous monitoring of liners for open pits where fluids such as drilling waste are stored.
The approved regulations will be reviewed in December by the NC Rules Review Commission and in January by the state legislature. The commission has identified a number of areas for continued work, including authority to stop a company's work.
"Just because we don't have that stop-work authority doesn't mean we can't stop the work on site," said Amy Pickle, vice chair of the commission and director of the State Policy Program at Duke University's Nicholas Institute for Environmental Policy Solutions. "If something is going wrong, there's injunctive authority, there is the ability to go to court to require them to stop working, there's an ability through inspections and monitoring to revoke that permit."
Across the country, unconventional oil and gas issues continue to be highly polarizing, as measures passed during mid-term elections revealed. A development ban was passed by the town of Denton, the Texas city where the earliest exploration began. In a compromise plan, limited development was approved by the U.S. Forest Service for the George Washington National Forest in Virginia. A 2011 plan draft would have allowed drilling in much of the forest's 1.1 million acres.
The Climate Post offers a rundown of the week in climate and energy news. It is produced each Thursday by Duke University's Nicholas Institute for Environmental Policy Solutions.