Democrats and Republicans are sharply divided on climate change in Congress but perhaps not so much at the municipal level. In a show of bipartisan support for the Paris Agreement and the Clean Power Plan at the conclusion of the U.S. Conference of Mayors in Miami Beach on Monday, leaders from more than 250 cities voted on symbolic resolutions calling for the Trump Administration to rejoin the global climate accord and embracing the goal of running their jurisdictions entirely on renewable energy by 2035. Another resolution called for President Trump and Congress to "develop a comprehensive risk management program to address future flood risks from sea level rise."
"I think most mayors in America don't think we have to wait for a president" whose beliefs on climate change are not supported by science, said New Orleans Mayor Mitch Landrieu. "There's near unanimity in this conference that climate change is real and that humans contribute to it," he said, adding "If the federal government refuses to act or is just paralyzed, the cities themselves, through their mayors, are going to create a new national policy by the accumulation of our individual efforts."
The mayors showcased climate change with panels on climate resiliency and a neighborhood tour by Miami Mayor Philip Levine highlighting municipal efforts to cope with sea-level rise. Miami Beach is one of the U.S. cities most vulnerable to climate change.
Preliminary results of a survey jointly conducted by the U.S. Conference of Mayors (USCM) and the Center for Climate and Energy Solutions were released at the conference on Saturday. According to USCM, the survey of 66 municipalities, ranging from 21,000 to 8.5 million residents across 30 states, found "overwhelming interest by cities in collaborating with the private sector to accelerate climate efforts."
On Tuesday at a Senate appropriations subcommittee hearing, U.S. Environmental Protection Agency (EPA) head Scott Pruitt suggested that the Clean Air Act may not have given his agency the tools for those efforts, telling committee members that the EPA's endangerment finding, which established that greenhouse gas emissions were harmful to human health, did not settle the question of how the agency should regulate those emissions.
"Massachusetts v. EPA simply said to the EPA that it had to make a decision on whether it had to regulate, whether it posed a risk to health, and there was an endangerment finding that followed that in 2009. It did not address whether the tools were in the toolbox," Pruitt said. He added, "I think what's important is that we are responding to the CO2 issue through the regulation of mobile sources, we're also evaluating the steps or the tools we have in the toolbox with respect to stationary sources, and that's our focus," he said.
Challenging Pruitt's assertion that the Clean Air Act gave the EPA no clear authority to regulate carbon emissions, John Walke, clean air director at the Natural Resources Defense Council, pointed to two Supreme Court cases—American Electric Power Co. v. Connecticut and Utility Air Regulatory Group v. EPA—affirming that authority, specifically with regard to emissions from stationary sources.
Global Sea-Level Rise Accelerates
A new study, published Monday in the journal Nature Climate Change, adds to recent literature confirming an acceleration in sea-level rise during the past few decades. That literature, which includes a study published in early June that found a tripling of the rate of sea-level increase between 1990 and 2012, is significant in part because of earlier uncertainty about whether global waters were indeed rising—uncertainty cited by climate change deniers. Specifically, the new study reveals the close match between what scientists know about contributors to sea-level rise and measured rates from satellites, and it nails down the sea-level rise acceleration.
The study led by Xianyao Chen of the Ocean University of China and Qingdao National Laboratory of Marine Science and Technology showed that the main contributor to recent sea-level rise is the thawing of Greenland's ice sheet. The study found that the annual rate of sea-level rise had reached 0.13 inches in 2014. But ocean levels rose 50 percent faster in 2014 than in 1993, with meltwater from the Greenland ice sheet making up 25 percent of total sea level increase compared with 5 percent 20 years earlier. That finding suggests that the rate will continue to accelerate, and scientists say oceans are likely to rise about three feet by century's end.
The study co-authors said the rate's acceleration "highlights the importance and urgency of mitigating climate change and formulating coastal adaptation plans to mitigate the impacts of ongoing sea level rise."
Climate Change-Related Fires Increase in the Arctic
Recent massive fire years in Alaska and Canada have been driven by extreme lightning storms that are likely to move north with climate warming, according to findings in Nature Climate Change by researchers from Vrije Universiteit Amsterdam and the University of California, Irvine. The scientists found that as fires creep northward, near the transition from boreal forests to Arctic tundra, large amounts of carbon currently locked in permafrost could be released. In addition, trees could begin growing in the tundra, darkening surfaces previously covered with snow, which prevents the reflection of sunlight away from Earth and contributes to global warming.
Using satellite and ground-based data, the researchers discovered that lightning-caused fires have risen 2 to 5 percent a year for the last four decades. The reason? Warmer temperatures increase thunderstorms, which in turn increase lightning and fire risk. These changes are part of a complex climate feedback loop, said Sander Veraverbeke of Vrije Universiteit Amsterdam, the study's lead author.
"You have more fires; they creep farther north; they burn in these soils which have a lot of C02 and methane that can be exposed directly at the moment of the fire and then decades after," Veraverbeke said. "That contributes again to global warming; you have again more fire."
The study was prompted by immense fires in Alaska and Canada's Northwest Territories in two of the last three years. Lightening was the cause of some 82 percent of the burned areas in the Northwest Territories in 2014 and 95 percent of the burned areas in Alaska in 2015—areas that don't usually experience fires, according to Veraverbeke.
"These fires are claiming an area that they haven't burned historically, which also means they can change the carbon balance and shift an ecosystem into a different state," Veraverbeke said.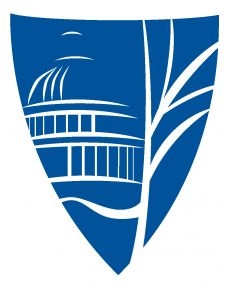 First Things First: The journal Nature has published a study that attempts to find numerical "planetary boundaries" for global change, an effort that the authors believe will help policymakers better understand humanity's impact on the planet and its life. A team of Earth scientists, led by the Stockholm Resilience Center, has identified and defined nine natural systems, and sifting through mountains of data and studies, assigned tentative thresholds beyond which environmental stress might cause them to fail. We have already tripped three such systems–climate change, extinction rate, and the nitrogen cycle, they contend. The study is likely to infuriate scientists who think assigning single numbers to such complex systems is absurd; confuse nonprofessionals trying to parse the value of boundaries so laden with caveats and lacunae in knowledge; and succeed in focusing the global conversation on the best available metrics for the speed at which civilization is swallowing the Earth.
NY Midtown Traffic Linked to Climate Change: The ultimate audience for whom the Nature study was conducted met in New York City two days before its publication. President Barack Obama addressed Tuesday's day-long U.N. climate change summit. He noted the urgency of the issue and his administration's role in turning around the U.S.'s policy. He outlined investment in renewable electricity and fuel economy and proposed a global phase-out of oil subsidies. But he couldn't give the audience what it wanted: a U.S. climate policy to back up the president's international goals.
U.N. Secretary-General Ban Ki-moon hosted the event, a political pick-me-up on what has otherwise been a muddy road to the December COP-15 talks in Copenhagen. The parade of world leaders past the podium set off the inevitable question of who is leading the global climate debate. Noble speeches and goals were largely deflated by vague language. Chinese President Hu Jintao vowed the world's largest carbon dioxide emitter would cut down by a "notable" amount, without assigning a numerical target. India sent its environment minister, Jairam Ramesh, who talked up domestic legislation likely to appear in November that could set voluntary targets for fuel efficiency in 2011, building codes in 2012, and carbon capture and storage by 2020. The Wall Street Journal's Environmental Capital blog asks, Has China suddenly become the "good guy" on climate?
All the activity may indicate that a new kind of global deal is emerging, in which individual nations design their own goals and programs, in what adds up to a more federalized system. More theoretically, if global emissions were limited to an amount thought to keep the Earth below 2 degrees Celsius of warming by 2050, and the access to these emissions were assigned out based on population, the U.S. would run out in six years and have to stop polluting.
A new series in ClimateWire will provide an in-depth look at development and climate issues inside China. The first piece cites U.S. climate envoy Todd Stern's observation that parts of China resemble the developed world, even if most of the country is developing. Writer Lisa Friedman nails a central frustration with the status quo international climate regime: "Stern's problem is that the current global climate change regime doesn't allow for this kind of nuance."
List of Lists to Grow: The Stockholm Resilience Institute is only the most rigorous attempt to list issues as a way for people to understand them better. U.K. Prime Minister Gordon Browne turns in a New York Times op-ed enumerating five global issues that need attention over the next six months–the most consequential for global cooperation since 1945. Climate change tops the list. Sheila Olmstead and Robert Stavins, of Yale and Harvard respectively, identify three essential pillars of an international agreement: inclusion of key rich and poor nations; allowing enough time for emissions reductions; Tribune Newspapers points out nine potential stumbling blocks to a global treaty. Half of the top 10 most environmentally responsible companies are in information technology, according to a Newsweek study of the green 500.
Capitol Ideas: Conflict in the Senate made Washington a climate center this week, even as the war in Afghanistan distracted people from kicking back and reading Sen. Max Baucus' centrist health-care legislation. Sen. Lisa Murkowski (R-Alaska), ranking member of the Energy Committee, threatened to introduce legislation that would delay enactment of the EPA's new greenhouse gas regulations emissions, as they would affect stationary sources, such as power plants or manufacturing facilities. Though the situation is now resolved, it occupied senators on both sides of the aisle for several days.
Activity on climate activity proceeds in the Environment and Public Works Committee, where Sen. Barbara Boxer (D-Calif.), committee chairwoman, and Sen. John Kerry (D-Mass.) will introduce a bill next week. It is based on the legislation that passed the House of Representatives in June. Sen. Maria Cantwell (D-Wash.) is expected to introduce a stripped-down, 33-page "cap-and-refund" bill that would sell emissions credits at auction to energy companies. Seventy-five percent of the funds would return to consumers. The balance would go toward investment in new energy technology and other climate-related matters.
No (Science) News Is Good News: Upbeat climate-related stories abound, as venture capitalists plow funds into shiny and clean energy technologies and city managers find better ways of living. It is difficult to travel long in this space without acknowledging that dangerous climate change would be a bummer. Precise satellite measurements show that ice melt on Greenland and in Antarctica is accelerating. The Western U.S. may have a hard time planning for change, when officials don't recognize scientific observations. Overall, the science can be characterized as, if not worrisome, then hard.
Naming Names: One upside to a failure at Copenhagen has gone unremarked upon, until the following conversation with Mrs. Climate Post occurred en route to work earlier this week:
MCP: "So wait… if they strike a deal in Copenhagen, then we'll have to call it the Copenhagen Protocol, like the Kyoto Protocol?"
CP: "That's pretty much the idea, yeah."
MCP: "It's kind of a mouthful."
CP: "Next year is Mexico City."
MCP: "Still a lot of syllables."
CP: Maybe they can go back to Milan. The Milan Protocol."
MCP: "That's nice. I like that."
CP: "Or Perm…"
Eric Roston is Senior Associate at the Nicholas Institute and author of The Carbon Age: How Life's Core Element Has Become Civilization's Greatest Threat. Prologue available at Grist.