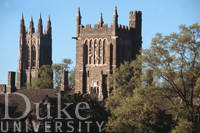 Texas has suffered through the worst drought and one of the worst heat waves on record, pushing electricity use to a record high in an attempt to cope.
Texas is the state with the largest installed wind capacity, and recently installed wind farms came through to boost the state's electricity generation just in time. However, even this jump was not enough to meet demand, and four mothballed natural-gas plants will be fired back up. Thermostats that power companies can automatically adjust also helped ease demand.
The state suffered through blackouts earlier this year, and the mere threat of more outages recently has boosted home energy audits and efficiency measures, as well as calls for more renewable energy.
Texas may also beat Massachusetts to the punch, installing America's first offshore wind farm before the long-delayed (but finally approved) Cape Wind project. The 600-turbine, 3-gigawatt project may have its first turbine up and spinning by year's end.
Shortages Boost Fossil Fuels
China also had to ration electricity earlier this year, and is facing a power crunch over the next few years as it struggles to keep up with fast-growing demand.
To meet the demand, China's coal use is soaring, and the country became a net importer of coal in 2009. In July, the country's coal imports broke a new record, possibly driven by worries of outages, and by the government's decision to allow power companies to charge more.
Earlier this month, it was reported that China is planning to create a national cap on energy use as part of a plan to limit greenhouse gas emissions.
China is not the only one boosting coal imports. The U.K. is buying increasing amounts of coal from the U.S., and the European Union's demand for coal may increase.
Likewise, Japan has coped with a drop-off in nuclear power mainly by using more liquefied natural gas, but was able to boost its total electricity generation higher than last year, before the Fukushima disaster.
The increased cost of energy in Japan, said some experts, risks pushing the country into a third "lost decade" of economic stagnation.
Making Fracking Friendlier
The push to produce more natural gas through fracking needs further examination to reduce any environmental risks it could be causing in the U.S., according to a task force organized by U.S. Secretary of Energy Steven Chu. Companies are failing to follow best practices, and the explosive growth of fracking has left regulators behind, the task force said, prompting the need for stronger regulations. However, the panel made few specific recommendations of how to improve the situation, focusing mainly on collecting more data on the effects of fracking and sharing the data publicly.
While there are state regulations on fracking practices, the U.S. Environmental Protection Agency proposed earlier this month its first air pollution standards aimed at cutting smog and greenhouse gas emissions from these wells.
Renewables' Attraction
While many economies are struggling, large investors are finding renewable energy looks more favorable, with insurance giants such as Allianz and Munich Re putting billions into wind and solar and  big banks funding large installations.
The world's biggest solar power plant, to be built in California, will use photovoltaics rather than concentrated solar, its developer announced, because of the drop in solar panel prices.
Although U.S. residential solar power has not grown as quickly as in some other countries, such as Germany, do-it-yourself kits and innovative installations are making the investment more attractive.
The Climate Post offers a rundown of the week in climate and energy news. It is produced each Thursday by Duke University's Nicholas Institute for Environmental Policy Solutions.