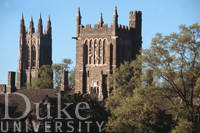 The world population reached seven billion people around October 31, according to United Nations estimates. The actual date is a bit fuzzy, but the milestone has nonetheless had great symbolic power, triggering a stream of articles on population issues.
Nicholas Kristof, in the New York Times, argued family planning is the solution to many of the world's ills, from climate change to poverty to civil wars—but this work has been starved of U.S. funds in recent years.
Population expert William Ryerson said the environmental movement initially focused on population, and then it became taboo—and since we haven't pursued birth control more vigorously, we've failed to take some of the easiest steps to deal with climate change and resource scarcity.
The United Nations Development Programme's annual report on the quality of life worldwide warned that unless we deal with environmental challenges including climate change, the progress developing countries have made could slow or reverse.
Paul Ehrlich of Stanford University, famous for his book The Population Bomb, said people will have trouble feeding themselves as climate change worsens. But it's a catch-22, he said, because we need to expand agriculture, but as it's practiced today it is also one of the biggest emitters of greenhouse gases.
A new report from the Nicholas Institute for Environmental Policy Solutions says there are a number of strategies for reducing emissions from agriculture using on-farm management practices such as no-till farming and by utilizing fertilizer more strategically.
Extreme Weather
Already climate change is taking its toll, most likely responsible for an increase in extreme weather, according to a leaked draft of an upcoming report from the Intergovernmental Panel on Climate Change. The report said there is a two-in-three chance that global warming has made disasters more common—and that scientists are 99 percent certain there will be more extreme heat spells and fewer cold spells.
This year the U.S. has already broken its record—set last year—for the most major disasters, reaching 89 by the end of October.
Meanwhile, there's a push to make climate science more practical, with a shift from scenarios to short-term forecasts, reported The Daily Climate. Also, an initiative by the World Meteorological Organization is working to create "downscaled" results of climate models to provide village-by-village projections of climate change impacts across Africa.
Executive Decision on Pipeline
A proposed pipeline that would carry tar sands from Canada to Texas encountered protests in front of the White House, and now Nebraska lawmakers have introduced a bill to give state officials authority over pipeline routes.
In response, President Barack Obama said Nebraskans shouldn't have to risk their water supplies in exchange for jobs the pipeline would create.
To help settle matters, Obama will make the decision himself about the pipeline, rather than delegating the job to the State Department, which has been reviewing the case for three years, but which was recently accused of having too close of ties with the company that wants to build the pipeline.
Oil Addiction Threatens Security
The U.S. transportation sector's dependence on oil is the Achilles heel of U.S. national security, argued a new report from CNA, a military think tank. It also said the Department of Defense, America's single largest user of oil, should drastically cut its oil use and cut dependence on imported oil by 30 percent in the next decade.
The Climate Post offers a rundown of the week in climate and energy news. It is produced each Thursday by Duke University's Nicholas Institute for Environmental Policy Solutions.