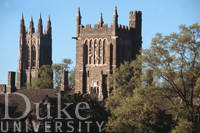 Clean energy could be among the hardest-hit sectors if the U.S. government does not raise the debt ceiling and then defaults on the national debt.
If there is a default, it could hurt in direct ways, by stopping payments for cash grants and loan guarantees that support many renewables projects. It could also hit innovation, by putting the Department of Energy program for cutting-edge energy technologies, ARPA-E, at risk.
A default could also hit indirectly, by pushing down the value of the U.S. dollar, as well as pushing up interest rates, which would affect financing for renewables projects that require large up-front investment.
Leaving Energy Subsidies, Credits Behind
Any kind of budget deal will have to include large spending cuts. According to a survey of experts by the National Journal, most energy subsidies and tax breaks could be cut back. Subsidies for wind and solar may fly under the radar and survive cuts—at least for a little while.
Corn ethanol subsidies are likely to face big cutbacks, following a Senate vote in June. Any plan to raise the debt ceiling would most likely include slashing the 45-cent-per-gallon credit for gasoline blended with ethanol. "We don't need the excise tax credit," said Chuck Woodside, chairman of the national Renewable Fuels Association, because ethanol is now cheaper than gasoline.
The tariff on imported ethanol is likely to go soon as well, reported Ethanol Producer—either at the end of the year when current legislation expires, or sooner, if that legislation is repealed by a deal on the debt ceiling.
Making Oil Go Further
Problems with the debt ceiling could have mixed effects on the price of oil, which has been rising again in recent weeks. A default would likely push down demand, but also push down the value of the dollar—which would have opposite effects on the price of oil. Lately, though, traders have been betting prices will continue to go up.
The oil the U.S. buys would go further under new auto efficiency standards Obama is expected to announce on Friday, which would require cars by 2025 to average 54.5 miles per gallon, compared with current requirements of 30.2 mpg.
During the first half of 2011, Detroit's Big Three automakers—General Motors, Ford and Chrysler—boosted their lobbying to more than $10 million to try and shape the efficiency standards. Now, Platts reported, the major automakers have agreed to the plan.
Renewables Boost in U.K., Germany
The U.K. is dominating the offshore wind market lately, installing, in the first half of 2011, the most offshore turbines of any country—101 around the U.K., compared with seven across the rest of Europe.
But Germany is looking to catch up. Both houses of Parliament have now passed a new energy bill, which has more aggressive targets for expanding renewable energy, and includes higher tariffs for biomass, geothermal energy and offshore wind. But according to an analysis by Rhenish-Westphalian Institute for Economic Research, the transition to renewable energy is likely to be more expensive than the government has said.
A Warm Cloud
Server farms—which store and process huge amounts of data that zing around via the internet—eat up a lot of electricity, but the heat they spit out could be put to use, argued scientists at Microsoft Research and the University of Virginia. They propose putting servers in buildings, where the waste heat could heat the buildings, to save ­on energy—and it could also create faster, more secure networks.
The Climate Post offers a rundown of the week in climate and energy news. It is produced each Thursday by Duke University's Nicholas Institute for Environmental Policy Solutions.