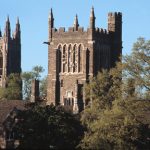 Democrats and Republicans are sharply divided on climate change in Congress but perhaps not so much at the municipal level. In a show of bipartisan support for the Paris Agreement and the Clean Power Plan at the conclusion of the U.S. Conference of Mayors in Miami Beach on Monday, leaders from more than 250 cities voted on symbolic resolutions calling for the Trump Administration to rejoin the global climate accord and embracing the goal of running their jurisdictions entirely on renewable energy by 2035. Another resolution called for President Trump and Congress to "develop a comprehensive risk management program to address future flood risks from sea level rise."
"I think most mayors in America don't think we have to wait for a president" whose beliefs on climate change are not supported by science, said New Orleans Mayor Mitch Landrieu. "There's near unanimity in this conference that climate change is real and that humans contribute to it," he said, adding "If the federal government refuses to act or is just paralyzed, the cities themselves, through their mayors, are going to create a new national policy by the accumulation of our individual efforts."
The mayors showcased climate change with panels on climate resiliency and a neighborhood tour by Miami Mayor Philip Levine highlighting municipal efforts to cope with sea-level rise. Miami Beach is one of the U.S. cities most vulnerable to climate change.
Preliminary results of a survey jointly conducted by the U.S. Conference of Mayors (USCM) and the Center for Climate and Energy Solutions were released at the conference on Saturday. According to USCM, the survey of 66 municipalities, ranging from 21,000 to 8.5 million residents across 30 states, found "overwhelming interest by cities in collaborating with the private sector to accelerate climate efforts."
On Tuesday at a Senate appropriations subcommittee hearing, U.S. Environmental Protection Agency (EPA) head Scott Pruitt suggested that the Clean Air Act may not have given his agency the tools for those efforts, telling committee members that the EPA's endangerment finding, which established that greenhouse gas emissions were harmful to human health, did not settle the question of how the agency should regulate those emissions.
"Massachusetts v. EPA simply said to the EPA that it had to make a decision on whether it had to regulate, whether it posed a risk to health, and there was an endangerment finding that followed that in 2009. It did not address whether the tools were in the toolbox," Pruitt said. He added, "I think what's important is that we are responding to the CO2 issue through the regulation of mobile sources, we're also evaluating the steps or the tools we have in the toolbox with respect to stationary sources, and that's our focus," he said.
Challenging Pruitt's assertion that the Clean Air Act gave the EPA no clear authority to regulate carbon emissions, John Walke, clean air director at the Natural Resources Defense Council, pointed to two Supreme Court cases—American Electric Power Co. v. Connecticut and Utility Air Regulatory Group v. EPA—affirming that authority, specifically with regard to emissions from stationary sources.
Global Sea-Level Rise Accelerates
A new study, published Monday in the journal Nature Climate Change, adds to recent literature confirming an acceleration in sea-level rise during the past few decades. That literature, which includes a study published in early June that found a tripling of the rate of sea-level increase between 1990 and 2012, is significant in part because of earlier uncertainty about whether global waters were indeed rising—uncertainty cited by climate change deniers. Specifically, the new study reveals the close match between what scientists know about contributors to sea-level rise and measured rates from satellites, and it nails down the sea-level rise acceleration.
The study led by Xianyao Chen of the Ocean University of China and Qingdao National Laboratory of Marine Science and Technology showed that the main contributor to recent sea-level rise is the thawing of Greenland's ice sheet. The study found that the annual rate of sea-level rise had reached 0.13 inches in 2014. But ocean levels rose 50 percent faster in 2014 than in 1993, with meltwater from the Greenland ice sheet making up 25 percent of total sea level increase compared with 5 percent 20 years earlier. That finding suggests that the rate will continue to accelerate, and scientists say oceans are likely to rise about three feet by century's end.
The study co-authors said the rate's acceleration "highlights the importance and urgency of mitigating climate change and formulating coastal adaptation plans to mitigate the impacts of ongoing sea level rise."
Climate Change-Related Fires Increase in the Arctic
Recent massive fire years in Alaska and Canada have been driven by extreme lightning storms that are likely to move north with climate warming, according to findings in Nature Climate Change by researchers from Vrije Universiteit Amsterdam and the University of California, Irvine. The scientists found that as fires creep northward, near the transition from boreal forests to Arctic tundra, large amounts of carbon currently locked in permafrost could be released. In addition, trees could begin growing in the tundra, darkening surfaces previously covered with snow, which prevents the reflection of sunlight away from Earth and contributes to global warming.
Using satellite and ground-based data, the researchers discovered that lightning-caused fires have risen 2 to 5 percent a year for the last four decades. The reason? Warmer temperatures increase thunderstorms, which in turn increase lightning and fire risk. These changes are part of a complex climate feedback loop, said Sander Veraverbeke of Vrije Universiteit Amsterdam, the study's lead author.
"You have more fires; they creep farther north; they burn in these soils which have a lot of C02 and methane that can be exposed directly at the moment of the fire and then decades after," Veraverbeke said. "That contributes again to global warming; you have again more fire."
The study was prompted by immense fires in Alaska and Canada's Northwest Territories in two of the last three years. Lightening was the cause of some 82 percent of the burned areas in the Northwest Territories in 2014 and 95 percent of the burned areas in Alaska in 2015—areas that don't usually experience fires, according to Veraverbeke.
"These fires are claiming an area that they haven't burned historically, which also means they can change the carbon balance and shift an ecosystem into a different state," Veraverbeke said.