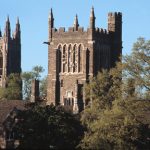 Just a few weeks after U.S. President-Elect Donald Trump, a critic of climate change science, told New York Times journalists he had an "open mind" on climate change, he and his daughter Ivanka met with former vice president and climate advocate Al Gore.
"I had a lengthy and very productive session with the president-elect," said Gore of Trump. "It was a sincere search for areas of common ground. I had a meeting beforehand with Ivanka Trump. The bulk of the time was with the president-elect, Donald Trump. I found it an extremely interesting conversation, and to be continued."
Though Trump and Gore's topic of discussion wasn't directly referenced in his statement, it is speculated that climate change was on the list. The Washington Post reports that an aide to Gore, who spoke on the condition of anonymity, said the former vice president "made clear in his statements following the election that he intended to do everything he could to work with the president-elect to ensure our nation remains a leader in the effort to address the climate crisis."
Regarding the meeting with Ivanka, however, Gore was more forthcoming.
"It's no secret that Ivanka Trump is very committed to having a climate policy that makes sense for our country and for our world," Gore said. "And that was certainly evident in the conversation that I had with her before the conversation with the President-elect."
Trump's EPA: Leader Tapped
U.S. President-Elect Donald Trump has tapped Oklahoma Attorney General Scott Pruitt to replace current U.S. Environmental Protection Agency (EPA) Administrator Gina McCarthy. The nomination seems to follow with Trump's campaign promises to rollback EPA regulations.
"For too long, the Environmental Protection Agency has spent taxpayer dollars on an out-of-control anti-energy agenda that has destroyed millions of jobs, while also undermining our incredible farmers and many other businesses and industries at every turn," said Trump in a statement. "As my EPA Administrator, Scott Pruitt, the highly respected Attorney General from the state of Oklahoma, will reverse this trend and restore the EPA's essential mission of keeping our air and our water clean and safe."
Pruitt, whose biography indicates he is a "leading advocate against the EPA's activist agenda," offered that he intends to run the EPA in a way that "fosters both responsible protection of the environment and freedom for American businesses."
Pruitt was one of two rumored candidates for this post who have called for significant rollbacks in regulations. He has sued the EPA over its regulations to reduce greenhouse gas emissions from power plants under the Clean Air Act. In an interview with Reuters in September, Pruitt said that he sees the Clean Power Plan as a form of federal "coercion and commandeering" of energy policy and that his state should have "sovereignty to make decisions for its own markets."
Warming Could Dramatically Increase Soil Carbon Losses 
A study published last week in the journal Nature documents how carbon loss in soil worsens climate change. The 25-year study finds that as the planet warms, the respiration of microorganisms in soils increases, releasing greenhouse gases such as carbon dioxide and methane. The scientists' compilation of 49 empirical studies of soil carbon emissions from plots around the world revealed that climate change will lead to the loss of at least 55 trillion kilograms of carbon from the soil by mid-century.
"It's of the same order of magnitude as having an extra U.S. on the planet," said Thomas Crowther, a co-author with the Netherlands Institute of Ecology.
The study found that carbon losses will be greatest in colder places at high latitudes and altitudes—places that have massive carbon stocks but that have largely been missing from previous research.
The researchers note that their global mid-century total for soil carbon emissions is a gross figure, not the net after uptake by above-ground plants.
Correction: In last week's story about an Arctic Council report on climate and other changes in the Arctic, we should have said that temperatures in the region had reached 9–12 degrees Celsius (16–22 degrees Fahrenheit) above seasonal averages.
The Climate Post offers a rundown of the week in climate and energy news. It is produced each Thursday by Duke University's Nicholas Institute for Environmental Policy Solutions.