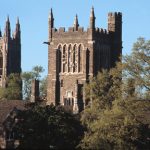 Thirty-one new countries formally agreed to join the Paris Agreement to reduce global emissions—bringing the total committed countries to 60. The Paris Agreement takes effect when it is formally adopted by at least 55 countries representing at least 55 percent of global greenhouse gas emissions. Yet, so far, these 60 country commitments only account for 48 percent of total global emissions.
Among the 31 countries who committed this week during Climate Week—a meeting in New York of international business and government leaders to examine progress toward meeting Paris Agreement goals—were Brazil, the world's seventh largest emitter of greenhouse gases, Mexico, Argentina, Sri Lanka, United Arab Emirates, Kiribati and Bangladesh.
"Today we also heard commitments from many other countries to join the agreement this year. Their combined emissions will take us well past the required amount for the agreement to enter into force," said Secretary General Ban Ki-Moon. "I am convinced that the Paris Agreement will enter into force before the end of 2016."
Germany, Austria, Australia, and the United Kingdom are among the countries planning to formally join the agreement by the end of 2016.
"And in a demonstration of our commitment to the agreement reached in Paris, the U.K. will start its domestic procedures to enable ratification of the Paris agreement, and complete these before the end of the year," said U.K. Prime Minister Theresa May.
Ban Ki-Moon said he hopes the agreement, which aims to limit the global temperature rise to 2 Celsius above pre-industrial levels with an aspiration of keeping it to 1.5 Celsius, can come into force by the 22nd Conference of Parties in Marrakesh, Morocco, in November 2016.
Arctic Sea Ice Hits Second-Lowest Summer Measurement
Arctic ice levels have shrunk to their second-lowest recorded level, tying the 2007 minimum extent, according to a new report released by the National Aeronautical Space Administration (NASA)-supported National Snow and Ice Data Center (NSIDC). On September 10, ice covered just 1.6 million square miles; the lowest level, 1.31 million square miles, was recorded September 17, 2012. Satellites have observed a trend of marked decrease since 1979.
"September Arctic sea ice is now declining at a rate of 13.4 percent per decade, relative to the 1981 to 2010 average," NASA says.
According to NSIDC, all 10 of the lowest summer extents in the satellite record have occurred in the past 10 years. NASA, which released an animation depicting the evolution of the Arctic sea ice cover in 2016 from its wintertime maximum extent to its apparent yearly minimum, has called this pattern the "new normal" for Arctic ice.
Nonetheless, this year's Arctic sea ice levels were somewhat surprising to some scientists, reports The Hill, given a summer characterized by conditions generally unfavorable for sea ice loss.
"It was a stormy, cloudy, and fairly cool summer," said NSIDC Director Mark Serreze. "Historically, such weather conditions slow down the summer ice loss, but we still got down to essentially a tie for second lowest in the satellite record."
NSIDC scientists suspect that the unusually thin sea ice pack melted from below by unusually mild ocean waters and that the ice loss may have been accelerated by a particularly notable late August ice breakup triggered by powerful storms.
"We've always known that the Arctic is going to be the early warning system for climate change," Serreze said. "What we've seen this year is reinforcing that."
He added that sometime in the next few decades the Arctic Ocean is headed for ice-free summers.
Poll Says Americans Care about Climate Change
Sixty-five percent of Americans think climate change is a problem that the government needs to address, according to a new survey by the Energy Policy Institute at the University of Chicago and the Associated Press-NORC Center for Public Affairs Research. Of those polled, 57 percent would pay at least $1 month, 39 percent would pay $10 a month and 20 percent would pay $50 a month to combat it.
Nearly 8 in 10 of the poll's nearly 1,096 respondents indicated that the U.S. should maintain its commitment under the Paris Agreement to reduce global emissions, even if other countries do not. The United States has committed to reduce its greenhouse gas emissions by 26-28 percent below the 2005 level in 2025, and to make "best efforts" to reduce emissions by 28 percent.
The Climate Post offers a rundown of the week in climate and energy news. It is produced each Thursday by Duke University's Nicholas Institute for Environmental Policy Solutions.