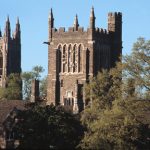 Coral in every major reef region across the world has already experienced bleaching, and the National Oceanic and Atmospheric Administration (NOAA) forecasts that temperatures in much of the Pacific, Atlantic and Indian oceans could reach a point at which significant bleaching of corals is present this summer. NOAA's Coral Reef Watch suggests that the greatest threat is to reefs in Palau and the Federated States of Micronesia. All Northern Hemisphere U.S.-coral reefs are on alert for bleaching.
In a statement, NOAA said that "This third global bleaching event began in mid-2014" and is ongoing. "Global warming, coupled with intense El Nino, continues to make this the longest and most widespread coral bleaching event on record."
Coral bleaches when it becomes damaged or diseased by rising water temperatures. Some recent studies have suggested other factors—beyond just warming water—also play a role. Over the past century, climate change has already caused global sea surface temperatures to rise by about 1 degree Celsius, pushing corals closer to their bleaching threshold.
Although the bleaching event was already the longest in recorded history and was predicted to run past the middle of the year, NOAA's latest climate model-based forecasts suggest it will run at least through the end of 2016.
"It's time to shift this conversation to what can be done to conserve these amazing organisms in the face of this unprecedented global bleaching event," said Jennifer Koss, NOAA's Coral Reef Conservation Program director. "We have boots on the ground and fins in the water to reduce local stressors. Local conservation buys us time, but it isn't enough. Globally, we need to better understand what actions we all can take to combat the effects of climate change."
This month, NASA launched a new, three-year project—Coral Reef Airborne Laboratory (CORAL)— to study the Pacific Oceans coral reefs by aircraft from 23,000 feet above the ocean. NASA scientists plan to map large swaths of coral in hopes of better understanding how environmental changes—including climate change, acidification, and pollution—are affecting these delicate ecosystems.
"CORAL will provide the most extensive picture to date of the condition of a large portion of the world's coral reefs from a uniform data set," NASA's Jet Propulsion Lab penned in a press release. "The data will reveal trends between coral reef condition and biogeophysical forcings, both natural and those arising from human activities. With this new understanding of reef condition, we can better predict the future of this global ecosystem."
White House Announces Energy Storage Projects
At a summit of regulators, power companies, municipalities, and energy developers on Monday, the Obama administration announced new executive actions and 33 state and private sector commitments to "accelerate the grid integration of renewable energy and storage." Collectively, the commitments—aimed at reducing carbon emissions and increasing the resilience of the electricity grid—are expected to result in at least 1.3 gigawatts of additional storage procurement or deployment over five years and could lead to approximately $1 billion in energy storage investments.
Among the actions, are funding for microgrids in rural communities, a U.S. Department of Energy push for standardization of and increased access to energy data, and release of White House Council of Economic Advisers report on the "technical and economic considerations and opportunities" relating to the grid integration of renewables. On the private sector side, 16 developers and power companies set new storage procurement and deployment targets. Some are committing to smart water heaters, smart meters and demand response programs.
Federal programs to boost storage and microgrid capacity at federal installations and military bases may be a game changer, according to one electricity market analyst. In a research note on the commitments, reported PV Magazine, GTM Research highlighted storage deployment by the U.S. Navy for its "potential to genuinely grow the market beyond business-as-usual."
Obama Says Climate Change a Threat to National Parks
Speaking Saturday from Yosemite National Park, President Obama pinpointed climate change as the biggest threat to America's national parks.
"One of the things that binds us together is we only have one planet and climate change is probably the biggest threat—not only to natural wonders like this—but to the well-being of billions of people, coastal cities, agricultural communities that can be displaced in the span of a few decades by changes in temperatures that mean more drought, more wildfires," Obama said during an interview with National Geographic that will air in later this summer to commemorate the National Park Service's 100th  anniversary. "Part of why it's so important for us to raise awareness (about climate change) with the general public is: This is a solvable problem."
He added: "Rising temperatures could mean no more glaciers at Glacier National Park. No more Joshua trees at Joshua Tree National Park." Our changing climate, he said, could destroy vital ecosystems in the Everglades and threaten such landmarks as Ellis Island and the Statue of Liberty.
According to the National Parks Service, the park system's many fragile ecosystems are "a testament to the reality of climate change." They said glaciers could be completely gone from Glacier National Park by 2020, park facilities in Alaska are sinking due to thawing permafrost and archaeological sites are under threat from sea-level rise.
The Climate Post offers a rundown of the week in climate and energy news. It is produced each Thursday by Duke University's Nicholas Institute for Environmental Policy Solutions.