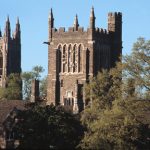 The next round of international climate negotiations began Monday in Bonn, Germany, and runs through June 11. The main task for the delegates from nearly 200 countries: pare down draft text for a final global climate deal to be negotiated at the United Nations Climate Change Conference in Paris later this year. The 89-page working draft contains differing options and viewpoints. Some countries, reports Deutsche Welle, want to set intermediate goals and others—including Russia, Canada, the United States, and the European Union—have pledged formal emissions cuts.
"No matter how you cut it, the hard work will be done in Paris," a senior developing country delegate told Bloomberg BNA. "We will reduce the options in Bonn, but the final language will only come in Paris.
Multiple reports question whether the world is on track to meet the goal of keeping warming below 2 degrees Celsius. One, by the International Energy Agency (IEA), examines clean energy progress—noting shortcomings.
"Indeed, despite positive signs in many areas, for the first time since the IEA started monitoring clean energy progress, not one of the technology fields tracked is meeting its objectives," the report said. "The future that we are heading towards will be far more difficult unless we can take action now to radically change the global energy system."
Others say failure is not an option and note that new mechanisms for future rounds of pledges, perhaps in 2025 and 2030, can hit the mark.
"You don't run a marathon with one step," said Christiana Figueres, the United Nation's top climate change official.
Report Emphasizes Importance of Existing Policies, Clean Power Plan to Meet U.S. Climate Commitment
In preparation for the United Nations Climate Change Conference in Paris later this year, the Obama administration pledged to reduce U.S. emissions 26–28 percent below 2005 levels by 2025. According to a new paper by the World Resources Institute (WRI), few policy changes will be required for the United States to meet or exceed that commitment. First among the paper's 10 recommendations: strengthening the Clean Power Plan, which is projected to be finalized in August.
"While our analysis shows that the Clean Power Plan does not need to be strengthened in order to reduce economy-wide emissions by 26 percent below 2005 levels in 2025 (as long as ambitious action is taken across other emission sources)," write the authors, "doing so would enable the United States to more easily achieve the upper range of its 2025 target and achieve deeper reductions beyond the 2025–30 time frame."
The Nicholas Institute for Environmental Policy Solutions contributed modeling underlying some of the report's findings. It used a version of the Energy Information Administration's well-known National Energy Modeling System (DUKE-NEMS), which is maintained by the Nicholas Institute, to model two pathways for longer-term abatement opportunities through new legislation.
"DUKE-NEMS complements WRI's model by capturing supply-demand interactive effects," said Nicholas Institute Senior Policy Associate Etan Gumerman. "We used it to explicitly model economic impacts. It helped us establish the level of emissions reductions that are economically achievable using targeted policies, while highlighting the greater emissions reductions that could come from potential climate legislation."
Other measures recommended by the WRI report are expanding residential and commercial energy efficiency programs, increasing cuts in emissions of the refrigerant hydroflourocarbon, making industrial emissions standards and fuel economy standards more stringent, establishing emissions standards for new airplanes, increasing carbon sequestration in forests, and cutting methane emissions from coal mines, landfills, and agriculture.
Court Sides with EPA on Ozone Ruling
A federal court is siding with the U.S. Environmental Protection Agency (EPA) on enforcement of limits on smog-forming pollution, rejecting challenges from states, industry and environmental groups claiming that the EPA was too strict or too lenient in determining areas that satisfied federal ozone restrictions. The National Ambient Air Quality Standards for ground-level ozone set the allowable level at 75 parts per billion in 2008. In 2014, the EPA had proposed even stricter emissions limits on ozone of 65 to 70 parts per billion.
"Virtually every petitioner argues that, for one reason or another, the EPA acted arbitrarily and capriciously in making its final [National Ambient Air Quality Standards] designations," the opinion states. "But because the EPA complied with the Constitution, reasonably interpreted the Act's critical terms and wholly satisfied—indeed in most instances, surpassed—its obligation to engage in reasoned decision-making, we deny the consolidated petitions for review in their entirety."
Ground level ozone—the main ingredient in smog—forms when chemicals in fossil fuel emissions react with sunlight and air.
The Climate Post offers a rundown of the week in climate and energy news. It is produced each Thursday by Duke University's Nicholas Institute for Environmental Policy Solutions.