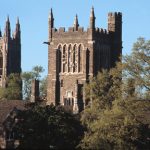 On Monday the Senate passed a bill approving the Keystone XL pipeline in a procedural vote just shy of the 67 votes needed to override a veto, setting up what could be an extensive debate on energy policy and climate in next year's presidential election. The move followed a bipartisan vote in which the House of Representatives passed a similar bill, Jan. 9.
The House vote came just hours after Nebraska's Supreme Court cleared the way for the controversial project by upholding a 2012 law giving the governor permitting authority for major oil pipelines. The court overruled a lower court finding that allowing the governor and pipeline owner TransCanada to use eminent domain to lay the pipeline on private land was unconstitutional. However, an attorney for the landowners in the case suggested that the litigation was not over, stating that the outcome amounted to a "nondecision open to further review" because most judges agreed with the landowners on the standing issue and three declined to weigh in on the law's constitutionality.
The ruling shifted the debate over Keystone to Washington, where Republicans are pushing for its final approval after more than six years of review by the U.S. State Department.
"Today's court decision wipes out President Obama's last excuse," Republican Senator and chair of the Senate Energy and Natural Resources Committee Lisa Murkowski said.
"Regardless of the Nebraska ruling," said White House spokesman Eric Schultz, "the House bill still conflicts with longstanding executive branch procedures regarding the authority of the president and prevents the thorough consideration of complex issues that could bear on U.S. national interests."
In fact, it could take months for the administration to reach a final verdict because the State Department must take comments from eight agencies before reaching its own conclusion about the project.
Environmentalists and other opponents of the pipeline have highlighted the potential for extraction and transport of crude from Canada's tar sands to contaminate water, pollute air, and harm wildlife. But the GOP, the oil industry, and other pipeline backers argue that Keystone will lead to jobs and increase oil independence as well as strengthen bonds with Canada.
"Boosting American-made energy results in more American jobs and improved international relations," said Rep. Leonard Lance. "This is a winning combination for our Nation's economy, our national security and a centerpiece in our relationship with our ally, Canada."
Rep. Adam Smith had a different take: "Rather than focusing on Keystone XL, we should be working on bigger picture investments in clean energy and energy efficient technologies that will reduce our dependence on fossil fuels that hurt our environment."
Obama Administration Targets Methane Emissions
The Obama administration has announced the first-ever national standards to cut methane emissions from new sources in the oil and natural gas industry. Methane accounts for some 9 percent of the country's greenhouse gas emissions, but it has 20 times carbon dioxide's planet-warming potency.
"This strategy will benefit the economy, the climate and public health," said Dan Utech, President Obama's advisor on energy climate change, though activists say the cuts fall short of those needed to reach the administration's international climate change pledges.
Unclear is whether the proposed 45 percent reduction by 2025 would eventually apply to existing oil and gas installations as well as to future sources of carbon pollution.
Breakthroughs in hydraulic fracturing technology are projected to increase methane emissions from oil and gas operations. Methane leaks from oil and natural gas drilling sites and pipelines are 50 percent higher than previously thought according to a 2014 study published in the journal Science.
Estimates of Social Cost of Carbon Vary Widely, with Policy Consequences
The social cost of carbon (SCC) or the economic damage caused by a ton of carbon dioxide emissions—which the United States uses to guide energy regulations and, potentially, future mitigation policies—is $37 per ton according to a recent U.S. government study or, according to a new study by Stanford researchers published this week in the journal Nature Climate Change, six times that value.
The Stanford scientists say the current pricing models fail to reflect all the economic damage each ton of CO2 causes and that a higher value on that damage could change policy.
"If the social cost of carbon is higher, many more mitigation measures will pass a cost-benefit analysis," said study co-author Delavane Diaz. "Because carbon emissions are so harmful to society, even costly means of reducing emissions would be worthwhile."
"For 20 years now, the models have assumed that climate change can't affect the basic growth rate of the economy," said study coauthor Frances Moore. "But a number of new studies suggest this may not be true. If climate change affects not only a country's economic output but also its growth, then that has a permanent effect that accumulates over time, leading to a much higher social cost of carbon."
But William Pizer, a faculty fellow at Duke University's Nicholas Institute for Environmental Policy Solutions who has worked on and recommended regular updating of the SCC estimate, questioned the methodology of the Stanford analysis, pointing out that it relied on the impact on national economies of short-term temperature spikes rather than on long-term trends that might reveal permanent economic reductions.
"To me, it just seems like it has to be an overestimate," Pizer said of the Stanford result of $220 (subscription required). "I think it's great they're doing this," he added. "I just think this is another data point that someone needs to weigh as they're trying to figure out what the right social cost of carbon is. But this isn't like a definitive new answer."
The Climate Post offers a rundown of the week in climate and energy news. It is produced each Thursday by Duke University's Nicholas Institute for Environmental Policy Solutions.