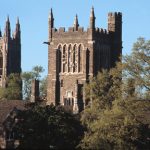 Optimism at the outset of the 2014 United Nations Climate Change Conference twentieth Conference of the Parties in Lima, Peru, has given way to the hard work of reaching high-level resolution prior to the December 2015 UN meeting in Paris.
Among the challenges is disagreement about regular auditing of carbon emission pledges. The European Union insists on a formal review of all country pledges, whereas the United States recommends a voluntary approach to emissions cuts with the disclaimer of no backtracking in targets. "You could assign every country a particular reduction that on paper looks like a perfect result and then you can't get agreement on it," said Todd Stern, United States Special Envoy for Climate Change. "This is a way to get everyone in."
Another challenge is differentiating the responsibilities of developed countries and those of developing countries. China, Brazil, India, and South Africa, which have coordinated their positions at the Lima talks, want to make sure the potential new agreement will allow poorer nations to meet their prevalent needs such as poverty eradication. "Poor people have aspirations," said India's Environment Minister Prakash Javadekar. "We must give them energy access."
Host country Peru, along with other Latin American nations (Chile, Colombia, Costa Rica, Guatemala and Panama), is pushing for aggressive emission cuts by major economies as well as emerging economies such as China and Brazil. However, critics are quick to point out the country's poor record in protecting rainforests, which play a critical role as carbon sinks.
Struggling through hammering rainfall from Typhoon Hagupit, the Philippines are asking for all nations, developing and developed, to cut use of fossil fuels.
"The thinking of the pivot is—we're going to take on commitments and do our part," said Tony La Viña, a Philippine climate change delegate. "The call has always been for developed countries to act. But the thinking is simple. If we're going to get hit every year again and again, how can we call on developed countries to reduce their emissions, but not reduce our own?"
A new UN report showing climate adaptation costs for developing countries could be two to three times higher than current global estimates makes the 2050 zero-carbon goal another contentious issue. Meeting this goal would significantly affect oil and gas production as well as coal extraction methods. "With a concept like zero emissions and 'let's knock fossil fuels out of the picture', without clear technology diffusion and international cooperation program, you are really not helping the process," said chief Saudi Arabian negotiator Khalid AbuLeif.
Emissions Reduction Pledges Underscore Importance of Social Cost of Carbon Estimates
The Climate Action Tracker report released by a group of independent scientists notes that recent pledges by the United States, China and the European Union to limit greenhouse gas emissions will, in fact, slow the rate of global warming this century, though not enough to limit warming to 2 degrees Celsius (3.6 Fahrenheit).
Draft text of the 2015 global climate change agreement being negotiated in Lima includes a May 3, 2015, deadline for nationally determined contributions—promises from individual countries for internal action on climate change. Figuring into these commitments are estimates of the social cost of carbon, or the per-metric-ton dollar value of reducing climate change damages—a metric that the United States uses in regulatory analysis and that it and other developed countries could use to leverage greater emissions reductions commitments from developing countries.
Several economy and environmental policy experts are recommending that the government change the way (subscription) it establishes this cost. In an article in Science, former U.S. Department of the Treasury Deputy Assistant Secretary for Environment and Energy and Nicholas Institute faculty fellow William Pizer and his coauthors recommend that the United States adopt a standardized process to regularly evaluate the cost and that the process undergo a public comment period and a review by the National Academy of Sciences.
Commenting on the need for a consistently used and rigorously maintained estimate of climate damages, Pizer said, "It's important that we draw on the expertise of all government agencies, as well as independent experts in the field. This level of high-quality collaboration and peer review would decrease the likelihood of political factors interfering with the process, and ensure we have the most robust Social Cost of Carbon."
2014—Hottest Year on Record?
A report issued by The United Nation's World Meteorological Association says that 2014 is expected to be the hottest year on record, with global temperatures 1.03 degrees Fahrenheit above the 1961–1990 average.
"What we saw in 2014 is consistent with what we expect from a changing climate," said Michel Jarraud, World Meteorological Organization Secretary-General. "Record-breaking heat combined with torrential rainfall and floods destroyed livelihoods and ruined lives."
A report by National Oceanic and Atmospheric Administration that finds that the historic California drought is due to natural weather patterns, as opposed to hot temperatures across the state, raised the ire of some climate scientists, who said the report did not take into account how record warmth worsened the drought.
The Climate Post offers a rundown of the week in climate and energy news. It is produced each Thursday by Duke University's Nicholas Institute for Environmental Policy Solutions.