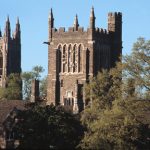 Oceans absorb carbon dioxide and 90 percent of the heat caused by human activity—making their warming a critical topic for climate research. Two new studies—one on the upper oceans and one on deeper ocean depths—share findings about climate change's effect on these water bodies.
The first study, in the journal Nature Climate Change, provides the first estimate of global warming's effect on upper-ocean depths between 1970 and 2004.
"This underestimation is a result of poor sampling prior to the last decade and limitations of the analysis methods that conservatively estimated temperature changes in data-sparse regions," said lead author and oceanographer Paul Durack. "By using satellite data, along with a large suite of climate model simulations, our results suggest that global ocean warming has been underestimated by 24% to 58%. The conclusion that warming has been underestimated agrees with previous studies, however it's the first time that scientists have tried to estimate how much heat we've missed."
Researchers used temperature measurements for the upper 2,300 feet of the oceans, satellite measurements of sea level and computer models to find the rate of sea-level rise, which they compared to the rise measured by satellites for each hemisphere.
The second study, by NASA's Jet Propulsion Laboratory, examined satellite and direct ocean temperature data from 2005 to 2013. It found that depths deeper than 1.24 miles have not warmed measurably.
"The deep parts of the ocean are harder to measure," said the study's lead author William Llovel. "The combination of satellite and direct temperature data gives us a glimpse of how much sea level rise is due to deep warming. The answer is—not much."
The study also found that expansion of warming waters caused a third of the planet's 2.8 millimeters of annual sea-level rise. Eventually, more accurate measurements of the deep ocean may be on their way through floating probes, collectively known as Deep Argo, which will sample ocean temperatures down to 19,700 feet.
Court Rulings Leave EPA Rules Untouched
This week, the U.S. Supreme Court left intact a federal appeals court decision that the U.S. Environmental Protection Agency (EPA) had adequate scientific evidence to tighten standards, drafted under former President George W. Bush, for ozone pollution.
The case came to the Supreme Court after an appeals court rejected arguments by industry groups that the rules were too stringent. By declining to hear the case, the justices left the standards in place.
Another challenge by Nebraska's attorney general to proposed EPA regulations setting carbon limits for new power plants was dismissed by U.S. District Judge John Gerrard. The lawsuit had claimed that the "impossible standards imposed by the EPA will ensure no new power plants are built in Nebraska."
"As the EPA points out, the State of Nebraska's attempt to short-circuit the administrative rulemaking process runs contrary to basic, well-understood administrative law," Judge John Gerrard wrote in his ruling. "Simply stated, the state cannot sue in federal court to challenge a rule that the EPA has not yet actually made."
Decreases in Energy Costs
The U.S. Energy Information Administration (EIA) predicts U.S. households will spend less from October to March on heating bills due to warmer winter temperatures.
"U.S. households in all regions of the country can expect to pay lower heating bills this winter, because temperatures are forecast to be warmer than last winter and that means less demand for heat," said EIA Administrator Adam Sieminski. Specifically, the EIA expects a decline of 15 percent in the cost of home heating oil, roughly 5 percent in the cost of natural gas and 2 percent in the cost of electricity. A decrease in the cost of natural gas and electricity is another contributing factor to the cost drop for households, according to the EIA.
A new study by the International Monetary Fund expands on how a boom in natural gas production—specifically related to shale gas—has helped to lower the cost of gas and energy prices for Americans. Since 2000, shale gas production has grown from 1 percent of total U.S. natural gas production to nearly 50 percent.
That increase has had global implications.
"So far, energy users in the United States have been the main beneficiaries of the energy prices declines that have resulted from the U.S. shale revolution," said co-author Rabah Arezki. "However, that revolution has helped to stabilize international energy prices, including by freeing global energy supply for European and Asian markets, thus offsetting some of the shortages attributable to geopolitical disruptions. The shale gas boom has caused ripple effects to other energy sources around the globe, displacing coal from the United States to Europe, lowering energy costs and imposing a 'significant impact on the geography of global energy trade.'"
The Climate Post offers a rundown of the week in climate and energy news. It is produced each Thursday by Duke University's Nicholas Institute for Environmental Policy Solutions.