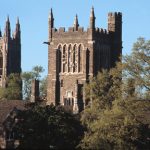 Heather Zichal, President Barack Obama's top energy and climate adviser, announced plans this week to step down. Zichal has advised the president since 2008 and assisted in the creation of his Climate Action Plan, unveiled in June, to cut carbon emissions from U.S. power plants and other sources.
Although a replacement has not been named, some news outlets reported that Dan Utech, a deputy director for energy and climate at the White House, could be tapped for the role. Politico reported other names such as Kevin Knobloch, now chief of staff to Energy Secretary Ernest Moniz; Gary Guzy, deputy director of the Council on Environmental Quality and Natural Resources Defense Council President Frances Beinecke. Whomever is chosen will face a sizeable to-do list that includes turning the president's climate plan into a reality (subscription).
"Heather had her fingerprints on every climate and clean-energy success of this administration," said Daniel J. Weiss, a senior fellow and director of climate strategy at the Center for American Progress. "Heather's replacement is going to have a big job ahead of them—she wrote the blueprint of the climate-action plan, and they'll have to see it through."
Her departure in the next few weeks marks a nearly complete turnover of the administration's climate and energy team.
Renewable Fuel Standard Challenged by Industry
The American Petroleum Institute (API)—representing hundreds of oil and natural gas companies—has filed a federal lawsuit challenging the government's estimate of the amount of ethanol that should be mixed with conventional gas under the 2013 Renewable Fuel Standard. Harry Ng, API vice president said that the U.S. Environmental Protection Agency (EPA) mandated refiners use 4 million gallons of cellulosic ethanol in 2013 but that so far only 142,000 gallons have been available to refiners to blend.
"EPA issued this year's requirement nine months late and has once again mandated significantly more cellulosic ethanol than is available in the marketplace," said Ng.
The API filed its suit in the U.S. Court of Appeals for the District of Columbia Circuit, the same court that in January ruled in another API-filed lawsuit that the EPA was too "aspirational" in setting its 2012 cellulosic biofuels mandate.
Meanwhile, a report by GreenWire indicated draft proposals circulating among stakeholders signal the EPA intends to scale back 2014 targets for conventional corn ethanol and advance biofuels (subscription).
Government Shutdown Hits 10-Day Mark
As the partial government shutdown reaches its second week, there are glimmers of hope that Republicans and Democrats could break their impasse. House Republican leaders are considering a plan to raise the nation's borrowing limit temporarily to buy time for negotiations on broader policy measures. The Washington Post reports that if the plan goes over well with rank-and-file Republicans, Speaker John Boehner (R-Ohio) could put it on the floor for a vote late today, but getting things up and running again with this approach could take until next spring as the effects on the environment become more wide-reaching.
The Climate Post offers a rundown of the week in climate and energy news. It is produced each Thursday by Duke University's Nicholas Institute for Environmental Policy Solutions.