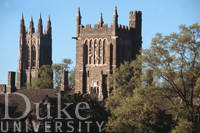 Over the past week, the unrest in the Middle East deepened, with growing protests in Bahrain and Libya, and more draconian measures by the countries' leaders to quash the opposition.
Libya is a significant oil exporter, and the first member of the Organization of the Petroleum Exporting Countries (OPEC) to experience significant protests in recent months. The developments have roiled the oil markets, driving the price above $110 a barrel—the highest since the bubble-inflated peak burst in July 2008, after spiking to nearly $150 a barrel. It could spike as high as $220 a barrel, a Japanese bank warned.
Some of the major oil companies exporting from Libya stopped operation, and an Italian company shut down its gas pipeline out of Libya. An ex-CIA field officer and Times' intelligence columnist reports Libyan leader Muammar Gaddafi may soon sabotage his country's oil pipelines. Although Libya's production is only about 2 percent of the world total, it's high quality, making it difficult to quickly replace.
The International Energy Agency (IEA), set up by the world's industrialized countries in the wake of the 1970s energy crises, is keeping an eye on the disruption in Libya. The agency said OPEC can boost production to offset losses from Libya—but the IEA may still recommend member countries tap their strategic reserves. Nonetheless, if the unrest spreads further, prices at U.S. pumps could reach $5 a gallon.
Climate Forecast: Magic 8 Ball Says Outlook Not so Good
Quitting oil would be an enormous task, taking decades—but the world could make big strides toward this goal by mid-century, according to a new United Nations report, "Towards a Green Economy." The plan involves investing about 2 percent of global GDP per year, but over the long run would achieve higher growth than business-as-usual, the study estimates.
Europe, too, could gain jobs and boost its GDP by adopting tougher climate regulations. Such local and regional efforts may have to bear the burden in fighting climate change, since a global deal on climate change is "not on the cards" for this year, said Todd Stern, America's lead climate negotiator.
Stern added that in the meantime, countries that emit the most should adopt their own climate goals.
In the U.S., state-level measures have so far led the way—but with a change in the political climate after the latest elections, some of these efforts are under fire. In New Hampshire, the state House voted overwhelmingly to pull out of a 10-state agreement to regulate power plants.
The U.S. House passed a bill with an amendment to block federal funding of the Intergovernmental Panel on Climate Change (IPCC), which (as you know) won a Nobel Prize in 2007 for its efforts to build a worldwide consensus that global warming is happening, and people are the main cause of it. Direct federal funding for the IPCC is $13 million a year, the amendment's author claimed—but even that paltry amount may have been dramatically overstated.
Coming Soon to a Charging Station Near You
Many local efforts are supporting the rise of electric cars, with roll-outs of charging stations in Chicago, Los Angeles and San Diego. Even Russia is planning to start selling a locally made hybrid electric car next year.
The Obama administration's proposed 2012 budget, now before Congress, would nearly double the funding for electric cars, boosting the outlay for roll-out of electric vehicles to $229 million. To put numbers like this in perspective, a NASA analyst, in his spare time, put together a tool charting how federal budgets have been spent, going all the way back to 1962.
Meanwhile, the U.S. Department of Energy is making a case for its cutting-edge research sector, ARPA-E, which would get big boost under Obama's proposed budget. Arnold Schwarzenegger will bring his swagger to the cause as well, with a keynote speech at ARPA-E's annual conference.
Khazzoom!
With oil prices on the rise, alternative energy sources and efficiency are becoming increasingly attractive. In addition to the electric cars already mentioned, UPS is adding a fleet of trucks fueled by liquefied natural gas. (Full disclosure: When I lived in Pakistan recently, my car ran on compressed natural gas, cutting my carbon footprint, mile-for-mile, by half compared with gasoline).
Shipping giant Maersk ordered 10 new "mega containers"—the largest ships ever made—which will make shipping more efficient, thus cutting emissions. But this efficiency gain may be canceled out: Science says a warming world could make shipping less efficient, as barnacles and other creatures that cling to ships grow faster in warmer seas.
A new Breakthrough Institute report states, increased efficiency may actually boost energy use in many ways—known as the "rebound effect," or by the flashier "Khazzoom-Brookes postulate." Efficiency expert Joe Romm aims to debunk the Breakthrough Institute report, emphasizing that well-designed efforts to boost efficiency can make real cuts in energy use.
Other ways to fight global warming, rather than tackling CO2 head-on, also got a boost. A new study from the U.N. indicates cutting soot and ozone are the quickest ways to fight warming in the short term.
In the Trenches
Libya is not the only place facing revolt. In Marin County, locals are blockading trucks and opposing mandatory installation of smart meters meant to help monitor and control the use of electricity.
 The Climate Post offers a rundown of the week in climate and energy news. It is produced each Thursday by Duke University's Nicholas Institute for Environmental Policy Solutions.