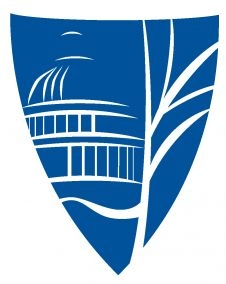 Everyone suffers from time-poverty, these days. Many areas of expertise have become deeply entwined with other disciplines and professions, even as we all have less time to explore them. That's particularly true in climate change, where politics, business, Earth and life sciences, policy, and culture are all interdependent – yet no one can keep up on everything.
People close to energy-and-climate work in the U.S. Congress might not have time to read about new businesses that are bringing clean technologies to market, or a controversial article in a science journal, or events in far-flung corners of the world. People working on clean-tech start-ups might not have time to keep track of Congress. Readers interested in but not knowledgeable about energy-and-climate issues might get to just one or two articles a week on a subject outside their immediate spheres. The Web offers us boundless information, but limited context.
That's why the Nicholas Institute for Environmental Policy Solutions at Duke University is pleased to introduce The Climate Post, a weekly (for starters) narrative overview of news, trends, and events that shape the evolving climate mosaic. The Institute is an independent center charged with identifying and helping remove "sticking points" to progress in addressing our many environmental challenges.
The limits of media are a sticking point to dealing with climate change. Even before the wheels came off the traditional media, on average, climate coverage has been lacking in centralization and comprehensiveness. The Climate Post is our drop in the bucket, a way to make sense of what's reported and how, what isn't reported, and how the vast sweep of politics, policy, science, business, and culture all vie for our attention on the "story of the century." We're here to try and blend many stories into a single weekly narrative – delivered to you each Thursday afternoon at 3 p.m..
The Climate Post
Thursday, May 14, 2009
This week's climate headlines are reminiscent of an old joke that touted "newspaper headlines the day after nuclear war."
The New York Times: "Nuclear War, Third World Hit Hardest."
The Wall Street Journal: "Nuclear War, Effect on Markets Uncertain."
The Boston Globe: "Tip O'Neill Safe After Nuclear Blast."
USA Today: "We're Dead! Full AFC-NFC Box Scores, p. 11."
You can tell it's an old joke because concern about "newspapers" and "nuclear war" is very 20th century. Yet when you track this week's headlines as climate legislation makes its way through the U.S. House, it's clear not much has changed.
This morning's Times and yesterday's Washington Post headlines about the situation emphasize a near-deal among previously sparring Democrats. The Journal eyes new potential breaks for the auto industry and utilities in the bill. The Globe stays local, and writes that a national plan would supplant Massachusetts' participation in a Northeast climate program.
The USA Today ran an Associated Press story on its Web site, and last week printed an article with the headline, "Celebs use star power to spotlight pet causes; Environmental issues rate high on activist actors' list." (The paper reports that Prince Charles, Harrison Ford, Robin Williams and Pele teamed for a MySpace.com video about rainforests.)
Here's our snapshot, this week: Waxman and his co-sponsor, Rep. Ed Markey (D-MA), are pressing the House Energy and Commerce Committee to pass their American Clean Energy and Security Act of 2009. The bill would set a nationwide "cap" on greenhouse gas emissions – a limit – that would decline over time, as well as set a Renewable Electricity Standard. After two weeks of hearings in April and intense back-door negotiations with Committee members and their constituents back home, signs of a deal have begun to leak out. We should see a revised version of the bill, called the Manager's Amendment, within the next few days.
Meanwhile, down Pennsylvania Avenue, the administration in recent weeks has issued new guidelines for biofuels (enflaming parts of industry), set in motion potential EPA regulations of carbon emissions from tailpipes, and backed a Bush administration decision on the inadequacy of the Endangered Species Act to address climate change indirectly, through the declining habitat for polar bears. [See this for biofuels and this for polar bears.]
These headlines have dominated in the Washington environmental world – but just as Americans are not the only people fighting information overload and time-poverty, Washington is not the only capital struggling with climate issues this week:
Citing the recession, Australian Prime Minister Kevin Rudd put off plans to create a national market for industrial firms seeking to buy or sell credits to emit greenhouse gases. His government's proposal had failed to garner support among environmentalists, who saw the targets as too thin, and industry, which hopes for more concessions.
This conversation plays out against a background of increasing concern about the effects of climate change already being witnessed down-under. The Economist reported this week that the volume of water reaching the Murray River in South Australia is lower than any other time in 117 years. The article is bluntly titled, "In need of a miracle."
Local capitals are getting in on the action, too. Voters in British Columbia went to the polls and re-elected the Liberal party, giving a vote of confidence in the province's carbon tax – the first law of its kind in North America. In the U.S., Michigan Gov. Jennifer Granholm, a Democrat, has supported measures that would encourage the development of clean technology. Observers partially credit (or blame) her influence and new laws on Mid-Michigan Energy's recent scuttling of a coal-fired power plant in Midland. But job-starved regions of the state welcome the work that would come from plant construction – and several remain in the pipeline. An energy company in Washington state pulled plans for a $1.5 billion coal-fired power plant, because it has no way of capturing the emissions.
A paper local to former President George W. Bush's ranch, the Waco Tribune-Herald, editorialized today, "Dismiss talk of global warming and environmentalism if you must. But these times are changing fast and, along with them, the very way we heat and cool our homes and businesses." That's just one take in a state simultaneously encouraging its potential for solar energy while elected representatives to Washington fight the Waxman-Markey bill. When the Bushes visit family in Maine, they'll encounter a new law in Kennebunkport that prevents cars and trucks from idling at banks, fast food restaurants, and at the beach (The Secret Service probably has pull).
Legislation and rules, scientific predictions and industry product lines are shaping the international response to global warming on a daily basis. We'll bring you highlights weekly. A thousand words now and then can provide a pretty good picture. See you next week.
1 Response » to "Welcome to The Climate Post"