Message from the Director
In FY 2023, the Nicholas Institute accelerated solutions for critical energy and environmental challenges, advancing a more just, resilient, and sustainable world.
Working alongside external partners and experts across Duke University, our team conducted and curated actionable research to inform decision-making on topics like extreme heat, energy infrastructure, small-scale fisheries, water affordability, and more.
Nicholas Institute experts engaged with policymakers, businesses, and communities in sustained ways to help craft solutions and ensure their workability. We shared knowledge and co-created innovative approaches to daunting challenges like decarbonizing the US economy, identifying climate finance opportunities, and developing climate-resilient communities and ecosystems.
Our team delivered transformative educational experiences to inspire and equip Duke students as leaders, offering a robust slate of courses, hands-on projects, events, summer experiences, and more.
Additionally, the Nicholas Institute played a pivotal role in the launch of the Duke Climate Commitment, a university-wide, impact-oriented collaboration to address climate challenges.
Hope you enjoy exploring some of the highlights from FY 2023 at the Nicholas Institute. Looking forward to what's next!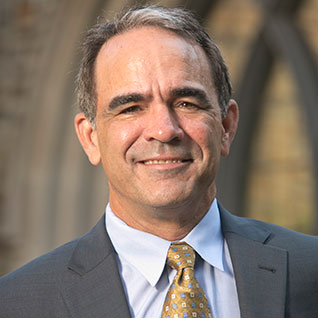 Dr. Brian Murray
Interim Director
Nicholas Institute for Energy, Environment & Sustainability
Nicholas Institute Board of Advisors
Chair William K. Reilly, Former Administrator, U.S. Environmental Protection Agency (1989-1993)
Ex Officio Lori Bennear, Stanback Dean of the Nicholas School of the Environment
Disque Deane Jr., Chief Investment Officer and Co Portfolio Manager, Water Asset Management LLC
Andrew Ellenbogen, Managing Director & Global Co-Head of Power & Renewables, EIG Partners
Ex Officio Judith Kelley, Dean, Sanford School of Public Policy, Duke University
Suedeen G. Kelly, Partner, Jenner & Block
Mark Laabs, Managing Director of Modern Energy; Chairman of Faro Energy; and Chairman of the Rare Cancer Research Foundation
Elizabeth Littlefield, Senior Counselor, Albright Stonebridge Group
Christina Dowding Nicholas
Edward Norton, Senior Advisor, TPG Capital
Diana Propper de Callejon, Managing Director, Cranemere
Cornelia Quennet-Thielen, Former Secretary of State, Federal Ministry for Education and Research, Federal Republic of Germany
Carter S. Roberts, President and CEO, World Wildlife Fund – United States
M.A. Rogers
William Rosenberg, President, E3 Gasification LLC
Virginia Sall, Co-Founder and Director, Sall Family Foundation
Jim Salzman, Donald Bren Distinguished Professor of Environmental Law UCLA School of Law and Bren School of the Environment at UC–Santa Barbara
Douglas Scott, Chair, Illinois Commerce Commission
Alison Taylor, Chief Sustainability Officer, Archer Daniels Midland
Mark Tercek, Advisor, Author, and Speaker; Former President and CEO, The Nature Conservancy
Susan F. Tierney, Senior Advisor, Analysis Group
Douglas Wheeler, Partner, Hogan Lovells US LLP
Ana Zacapa Camberos, Board Chair, Root Capital
Junjie Zhang, Director, iMEP Program and Environmental Research Center, Duke Kunshan University; Associate Professor, Duke Kunshan University and Duke University